Tequila 30-30
Produced in the small town of Capilla de Guadalupe in Los Altos de Jalisco, by Maestro Tequilero Sixto Vera Garcia, Tequila 30-30 is part of a larger family of Tequilas created by AgroIndustria Guadalajara(AIG). Their estate grown agave come from fields in the Los Altos and arrive to their immaculate and expansive facilities to be transformed into one of the best loved Tequilas in the local region. While chasing the best technology and equipment available to the industry, they also stay true to traditional production techniques and environmental standards. The name 30-30 comes from the Winchester 30-30 rifle used by Pancho Villa, the legendary Mexican freedom fighter and leader in the Mexican Revolution in the early 1900's.

Tequila 30-30 is made from highland agaves cooked in a blend of stone ovens and autoclaves, milled through a 4-phase roller mill, and fermented in open-top stainless steel tanks. The mosto is distilled twice in stainless steel pot stills before being bottled for blanco or aged in used American oak barrels that once held Kentucky Bourbon, for the reposado and añejo profiles.
Filters
Save $18.00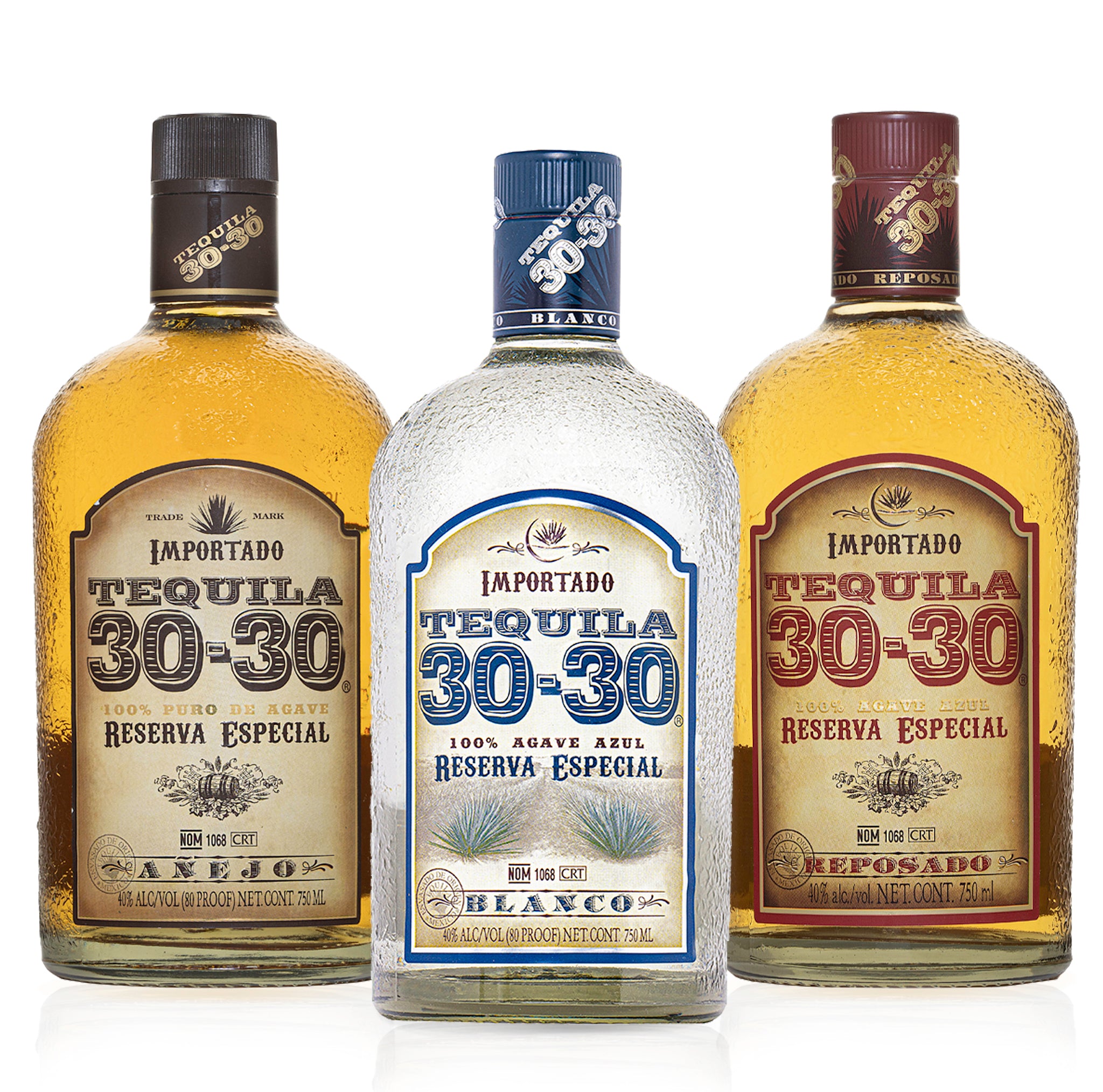 Sale price

$159.00
Regular price

$177.00
─ Behind the Brand ─
About Tequila 30-30
Sip Tequila is thrilled to welcome Tequila 30-30 to the portfolio. Established in 1994, Tequila 30-30 is a long time favorite brand in the Mexican market, and a well kept secret in the United States since the entrance of premium Tequila in the late 90's.
NOM: 1068 / Agroindustria Guadalajara
Location: Capilla de Guadalupe, Los Altos de Jalisco
Agave: Azul Tequilana Weber
Cooking: Autoclave (high pressure)
Milling: Roller Mill
Fermentation: Stainless steel tanks
Distillation: Stainless steel pot