30-30 Tequila Family Collection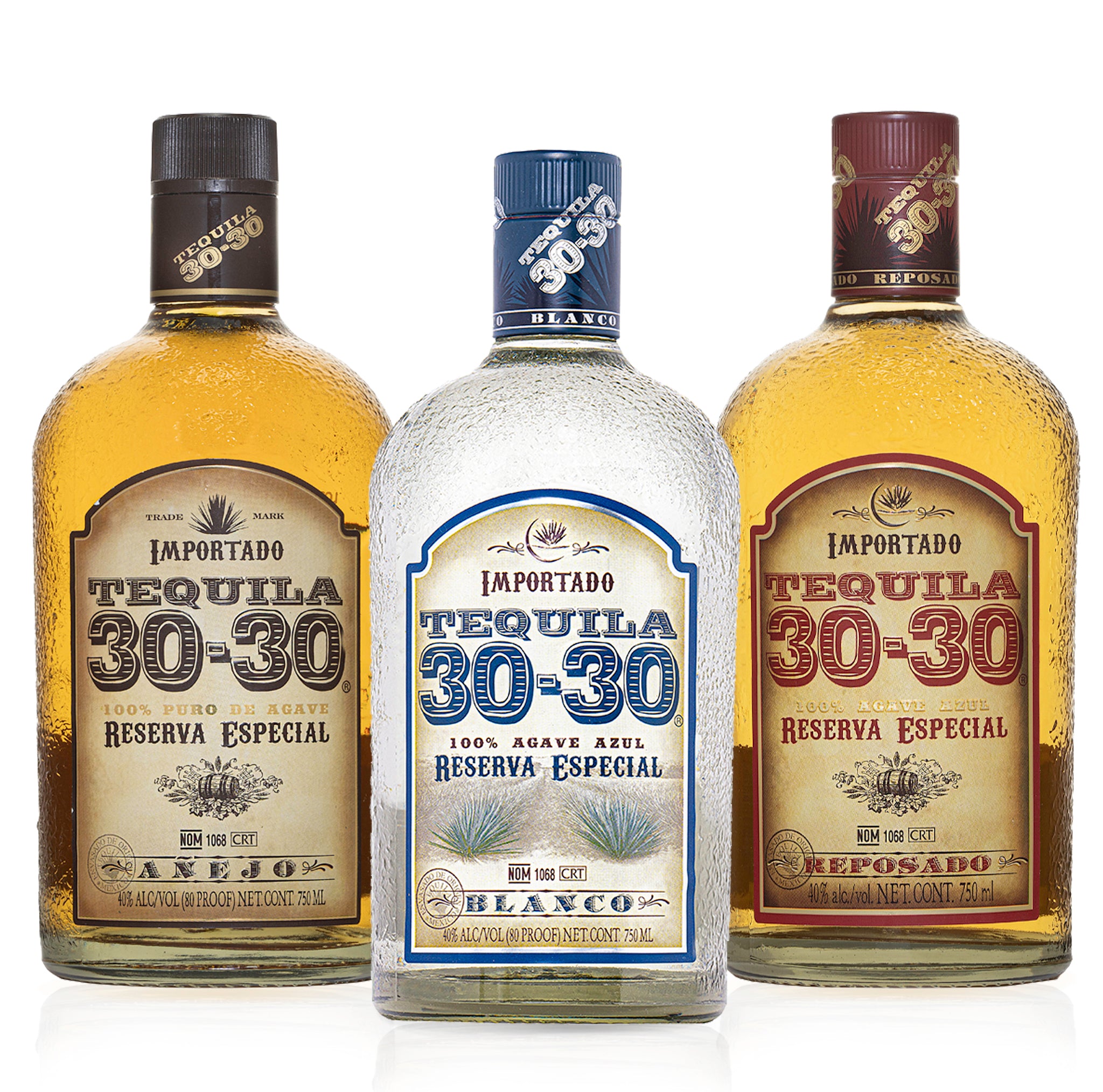 30-30 Tequila Family Collection
Location:
Capilla de Guadalupe, Jalisco
Master Distiller:
Sixto Vera García
Why we love 30-30 Tequila Family Collection
Buy all 3 and SAVE!

1x Blanco 
1x Reposado
1x Anejo
Tasting Notes
30-30 Tequila Blanco
Aroma: cooked agave, spicy-sweet cinnamon, ripe green apples, yellow bell pepper
Palate: cooked agave, cinnamon-sugar toast, butter, medium minerality, lime and lemon
Finish: slightly dry and lasting with citrus and spice

30-30 Tequila Reposado
Aroma: cinnamon, cooked agave, dark chocolate, dried cherries
Palate: cooked agave, buttery toasted oak, spicy cinnamon, touches of dark chocolate and coffee
Finish: lasting, warm and with a great baking spice punch

30-30 Tequila Añejo
Aroma: cooked agave, cinnamon, butterscotch, very faint notes of oak
Palate: sweet cooked agave, dark chocolate, butterscotch, dried fruits
Finish: medium bodied finish
About the Brand
Established in 1994, Tequila 30-30 is a long time favorite brand in the Mexican market, and a well kept secret in the United States since the entrance of premium Tequila in the late 90's, Tequila 30-30 is a treasure in the global Tequila market. Produced in the small town of Capilla de Guadalupe in Los Altos de Jalisco, by Maestro Tequilero Sixto Vera Garcia, Tequila 30-30 is part of a larger family of Tequilas created by AgroIndustria Guadalajara(AIG). The name 30-30 comes from the Winchester 30-30 rifle used by Pancho Villa, the legendary Mexican freedom fighter and leader in the Mexican Revolution in the early 1900's.