Compoveda Extra Añejo 750ml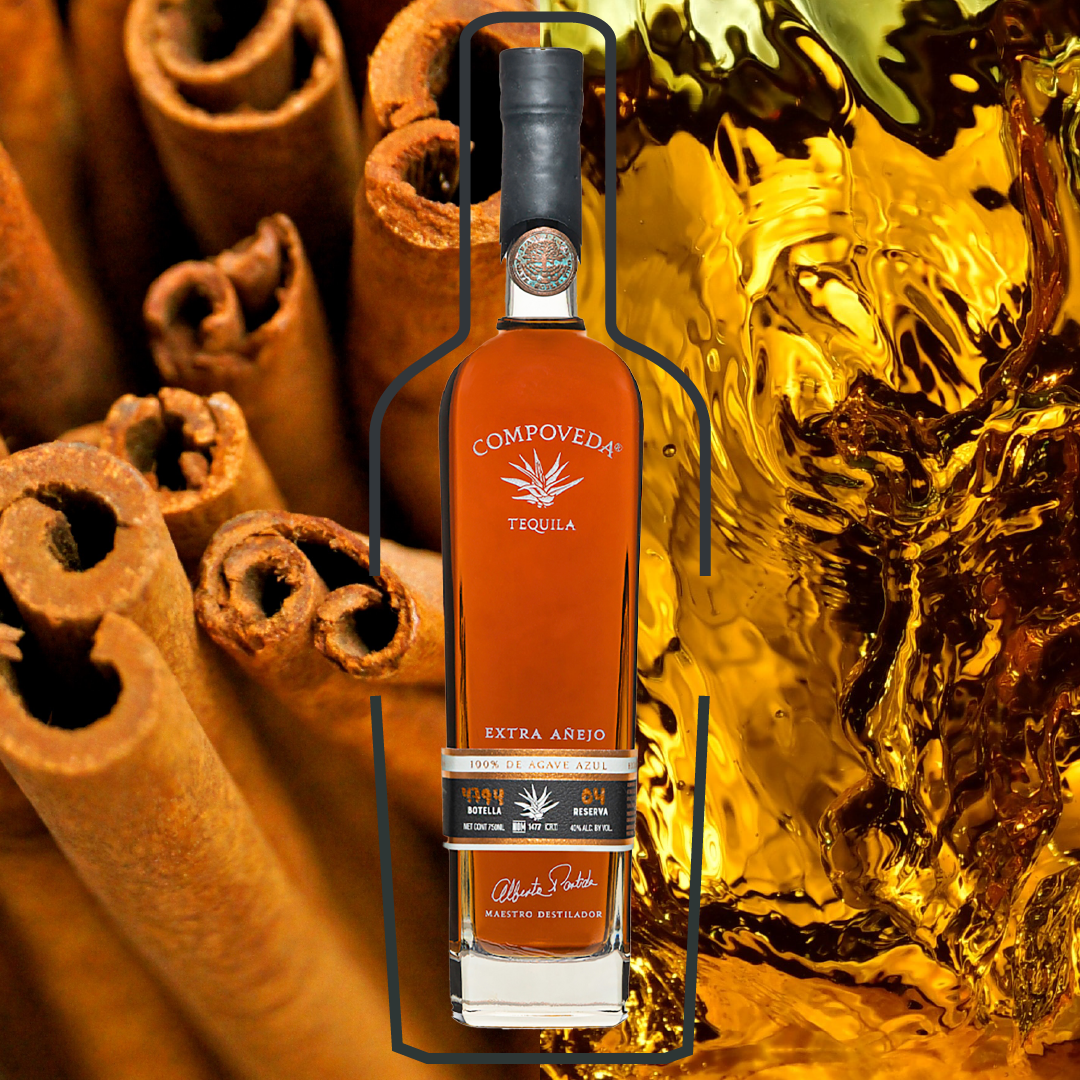 Compoveda Extra Añejo 750ml
ITEM UNAVAILABLE IN YOUR STATE
Enter your email to be notified when this item is available.
Update or cancel anytime
Add Custom Engraving
+$25.00
Remove
Edit
Cancel
Location:
El Arenal, Jalisco
Master Distiller:
Alberto Partido
Why we love Compoveda Extra Añejo 750ml
Compoveda Extra Añejo Tequila spends +5 years in French Oak barrels that once aged California red wines, and is then flash-aged in new, medium-charred American Oak finishing barrels.
This unique process results in a natural, 'clean' sweetness, refined oaky nose and unprecedented smooth finish.
Clean and balanced flavor, with complicated layers of vanilla, warm brown spice, cooked agave, creme brûlée, oak and maple.
NOM #1477
Master Distiller: Alberto Partida
Tasting Notes
Aroma: bourbon, cooked agave, cinnamon, caramel
Palate: vanilla, red jammy fruits, toasted oak, caramel. Medium bodied.
Finish: complex and lasting
About the Brand
Compoveda is Tequila for people who thought they'd never love Tequila. For sipping, not shooting. For sharing and for celebrating. Compoveda ages in French and American Oak red wine barrels from California. Medium bodied, with notes of oak, vanilla, caramel, and hints of red jammy fruit.