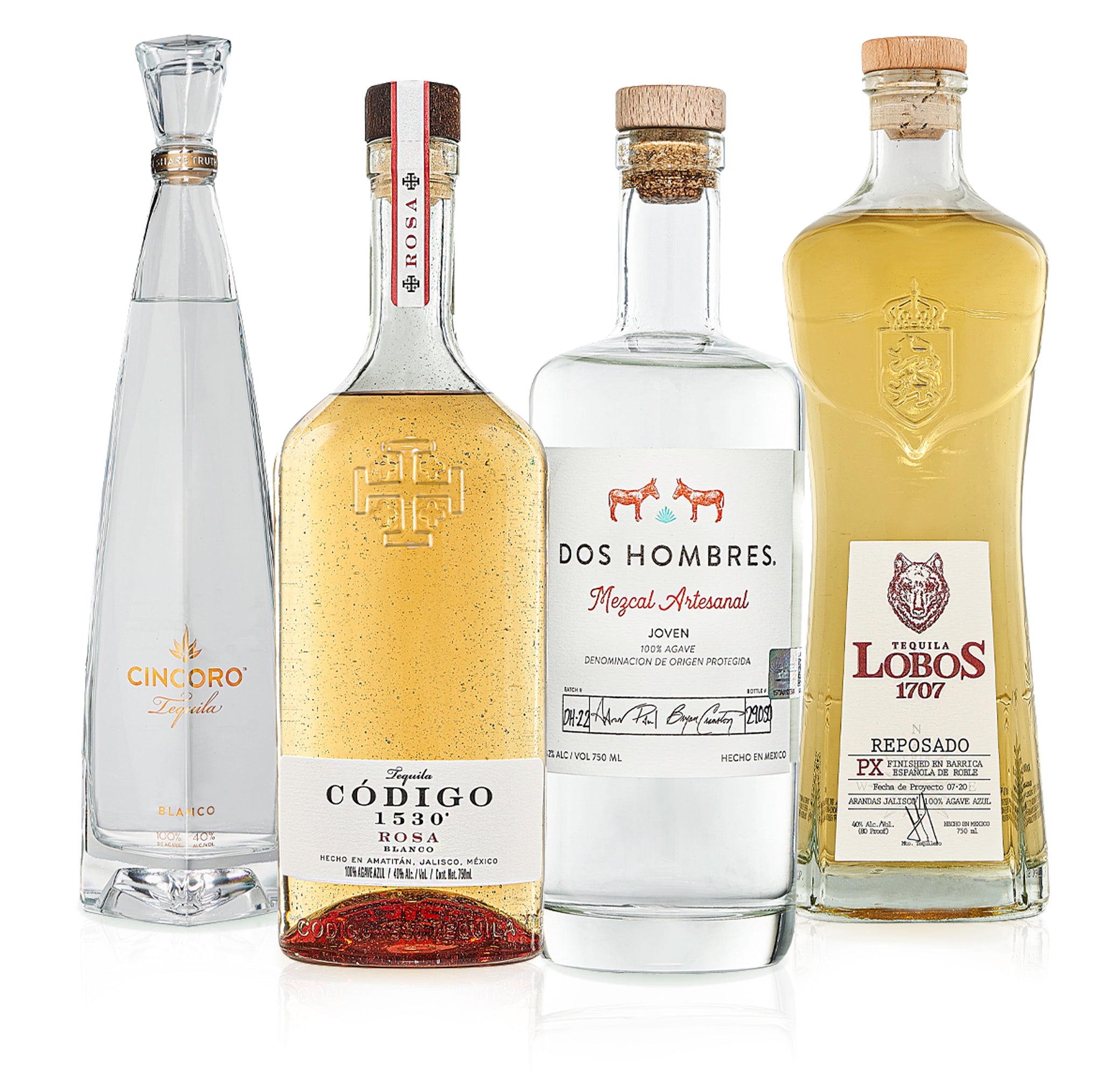 Celebrity Flight
ITEM UNAVAILABLE IN YOUR STATE
Enter your email to be notified when this item is available.
Why we love Celebrity Flight
Premium Tequilas have always been an interest to the celebrity crowd, from the origins of Patron, to the infamous success of George Clooney with Casamigos, and the continual waves of incoming stars looking for their place in the agave industry. This is a fun flight to explore all of those tastes in one place. The flight includes Código, backed by George Strait, Cincoro, coming from Michael Jordon and team, Lobos 1707 with the backing of Lebron James, and Dos Hombres Mezcal from Aaron Paul and Bryan Cranston, stars of Breaking Bad.
Tequila Included in Flight (all 750mL bottles):

1 Código Rosa 
1 Cincoro Blanco
1 Lobos Reposado 
1 Dos Hombres Mezcal 
All 80 Proof / 40% ABV
Tasting Notes
Codigo Rosa
Aroma: white flower bouquet, cooked agave, tropical fruits, pink peppercorn
Palate: cherry blossom, honey, wet earth, cooked agave, rose, mandarin orange, toasted oak
Finish: crisp and bright yet rounded with a lingering honeyed mouth feel

Cincoro Blanco
Aroma: cooked agave, butter, vanilla, sugar cookie
Palate: sweet profile marked with flavors of vanilla, lemon, grapefruit, and very light pepper
Finish: smooth and round with a sweet finish

Lobos Reposado
Aroma: coffee, cocoa, oak
Palate: very smooth and on the higher end of the sweetness spectrum, with notes of red wine, oak, and cocoa, a touch of spice
Finish: long lasting and sweet

Dos Hombres Mezcal
Aroma: warm apple orchards, white flowers, meyer lemon, toast
Palate: green apple, smooth smokiness, mango, orange peel, creamy toasted almonds
Finish: bright and slightly drying, easy drinking