Fortaleza / Sip Tequila Single Barrel Reposado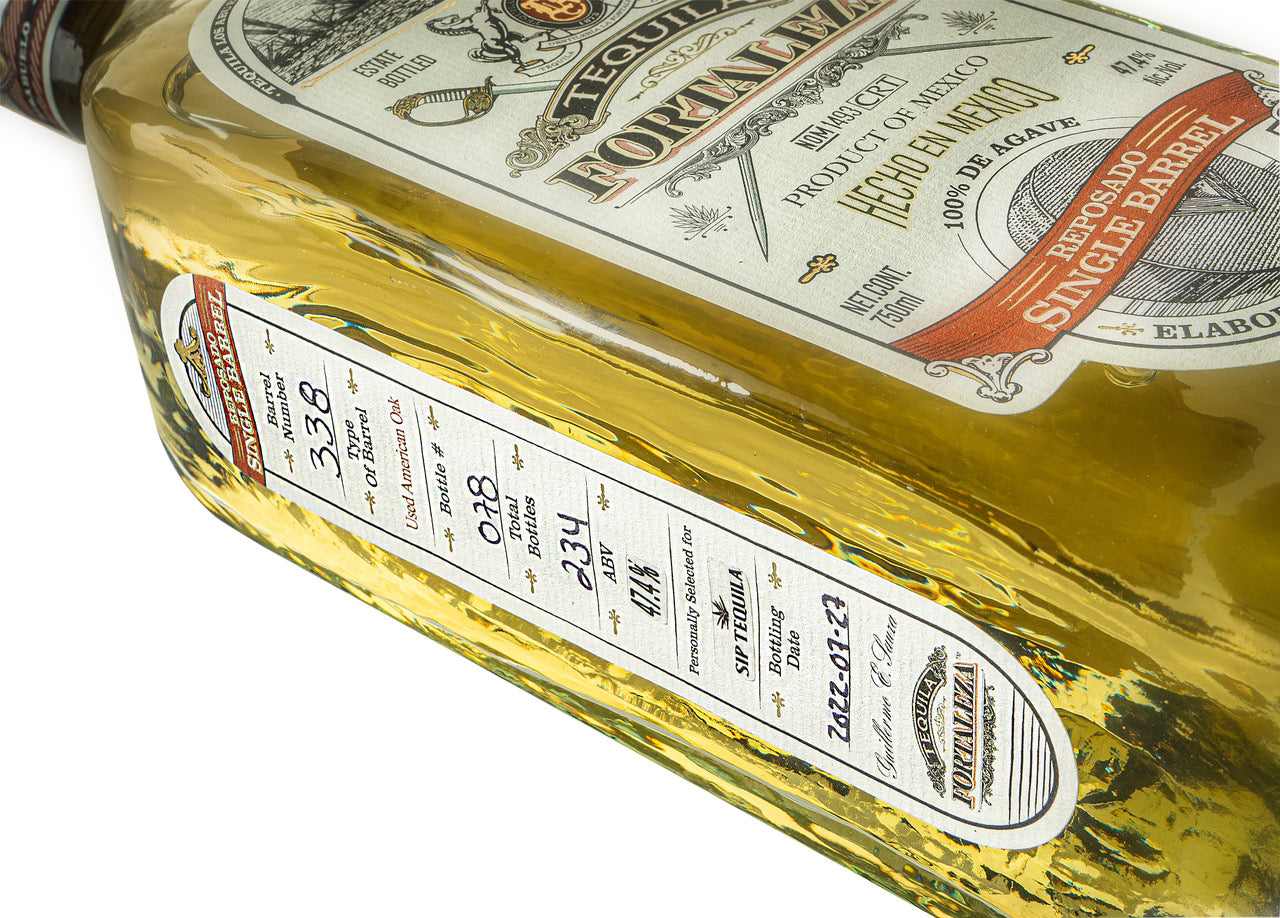 Fortaleza / Sip Tequila Single Barrel Reposado
Location:
Tequila, Jalisco
Master Distiller:
Guillermo Sauza
Why we love Fortaleza / Sip Tequila Single Barrel Reposado
Third-fill, used American Oak barrels were filled January 4 2022, and emptied July 15 2022, for a total of just over 6 months of aging

Only 234 bottles produced from barrel number 338

94.8 proof / 47.4% ABV

Hand-blown glass bottle

100% agave, Verified Additive Free by

Tequila Matchmaker

NOM 1493 / Tequila Los Abuelos / Tequila, Jalisco

Bottle Size: 750mL
Tasting Notes
Aroma: cooked agave, prominent oak and some astringency from high alcohol content, caramelized apricits
Palate: deep roasted agave, vanilla, hints of fresh herbs, black pepper, cedar
Finish: full and earthy mouth feel with a crispy yet oaky finish
About the Brand
About Tequila Fortaleza Tequila Fortaleza, is arguably one of the most sensational, artisanally made Tequilas in the world of agave spirits.  Since their debut in 2005, Tequila Fortaleza has amassed a following of aficionados unrivaled by any other brand with only 15 years in the market.  However the roots of Fortaleza, reach far past their recent history, 140 years to be exact, to the beginning of the Tequila industry itself.  Owner/operator Guillermo Erickson Sauza is the fifth generation of the infamous Sauza family, whose legacy in Tequila began back in 1843 with his great-great grandfather, Cenobio Sauza.