Mijenta Tequila
Inspired by "mi gente", which means "my people", mijenta is a collective mindset, a way of being and a community of like minded people, who come together to celebrate life. Because life is better shared. Por la tierra. Por la gente. Por la vida.
Filters
Save $11.00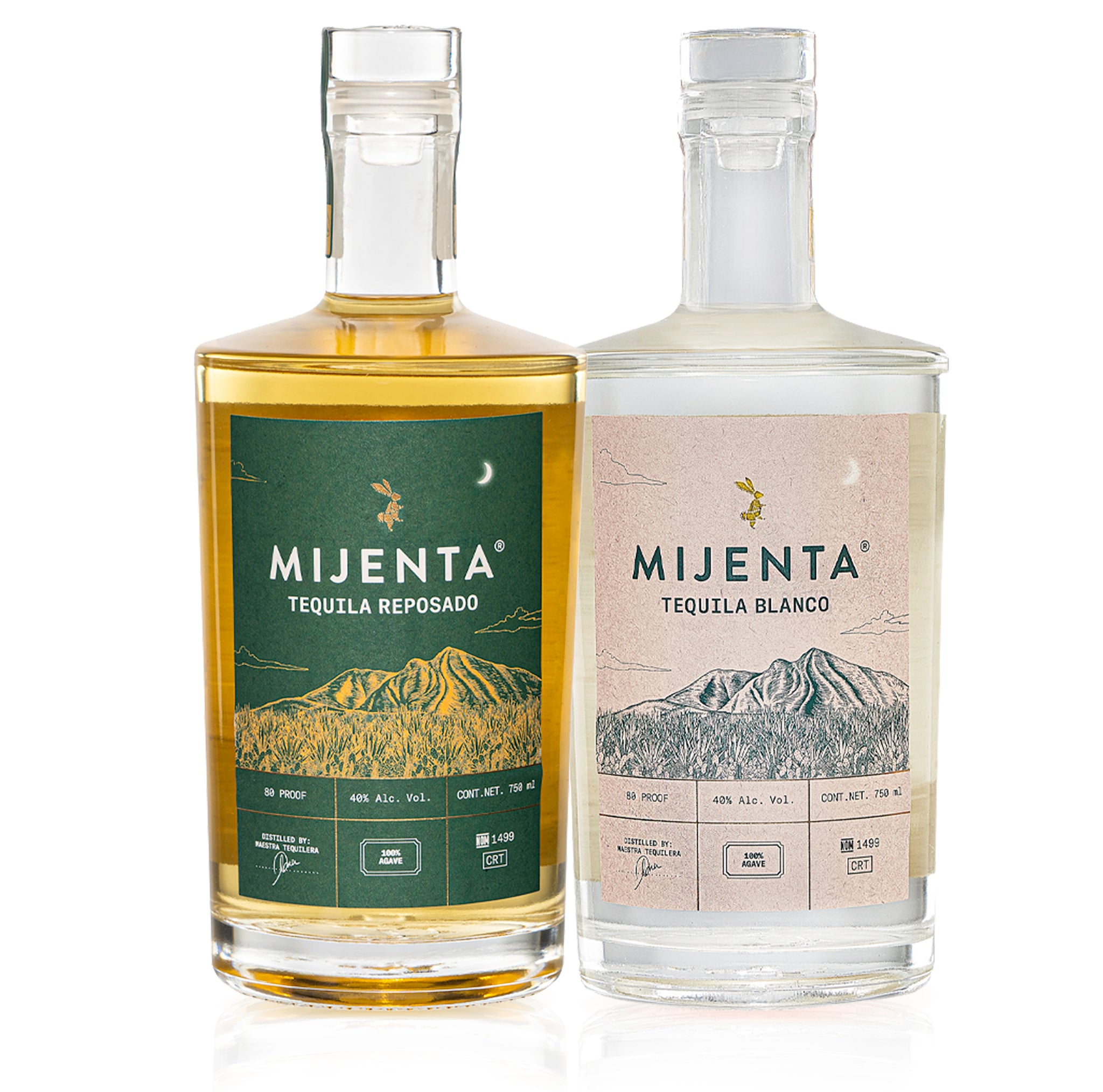 Sale price

$119.00
Regular price

$130.00
5.0
─ Behind the Brand ─
About Mijenta Tequila
With famed Master Distiller, Ana Maria Romero behind flavor development and process, Mijenta stands with four key values in their Tequilas: sustainable, community, artisanal, and authentic. Mijenta is made with agaves that are free from pesticide and herbicide treatments, and are roasted in stainless steel autoclaves, the beginning of the clean, mineral flavors you'll find in the bottle. Through specially crafted fermentation and three distillations, Romero creates an authentic Tequila for modern palates.

From farm to bottle, Mijenta is committed to sustainable practices, to minimizing their environmental impact at every stage and to maximizing their energy efficiency. Mijenta's paper related components are made of agave waste and they actively support local businesses and communities by purchasing all of their packaging elements from Mexico.
NOM: 1499 / Casa Tequilera de Arandas
Location: Arandas, Jalisco
Agave: Highland
Cooking : Autoclaves
Milling: Roller Mill
Fermentation: Stainless steel tanks
Distillation: Copper pot, 3 times distilled