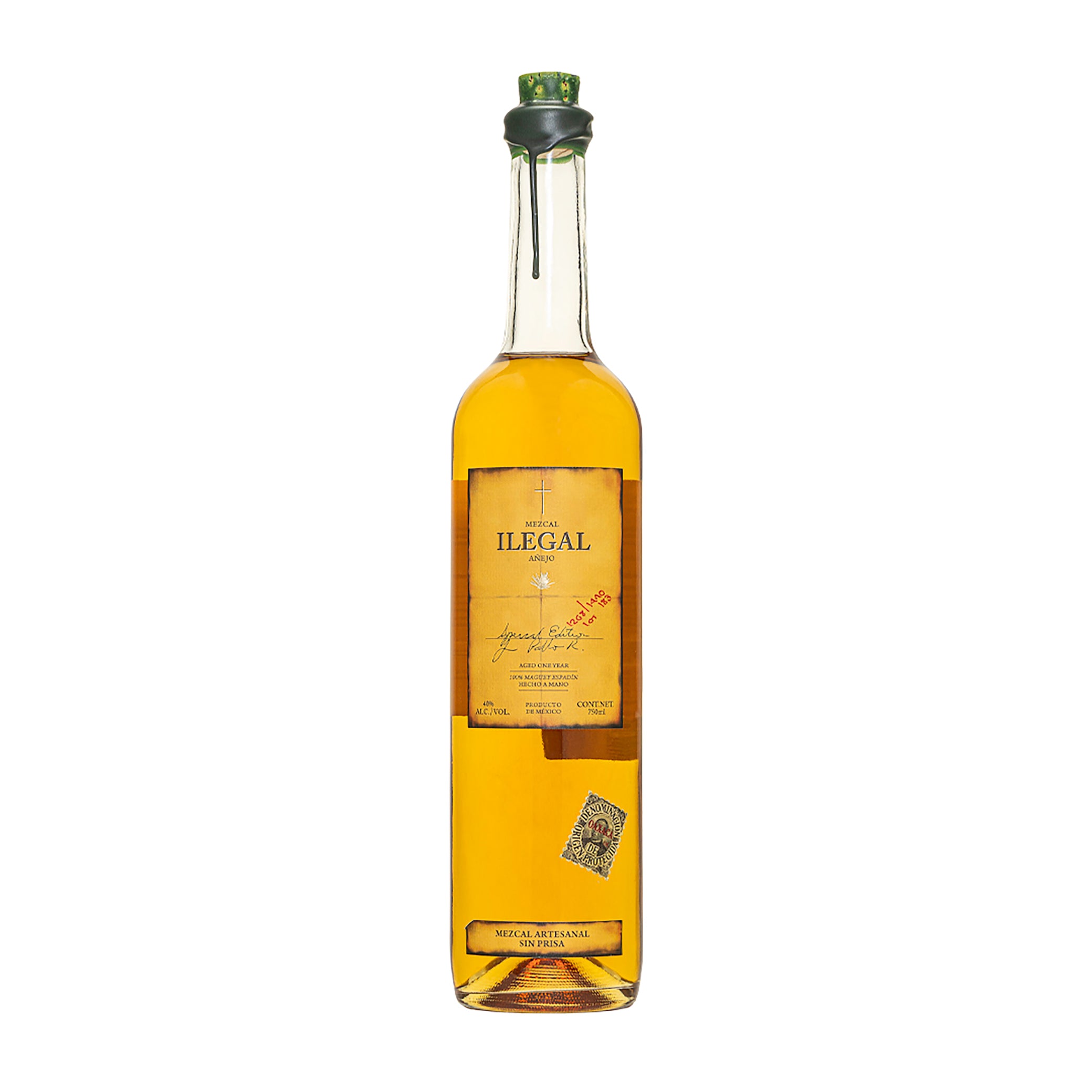 Ilegal Mezcal Anejo
Update or cancel anytime
Add Custom Engraving
+$25.00
Remove
Edit
Cancel
Location:
Tlacoula, Oaxaca
Master Distiller:
Alvaro Hernandez, Armando Hernandez Lorenzo, Eric Hernandez
Why we love Ilegal Mezcal Anejo
Aged for 13 months in a blend of American and French oak
Beautiful sipping mezcal rivaling fine añejo and extra

añejo

Tequilas, scotches, and cognacs
Mezcal for those who thought they'd never like mezcal
Flavor profile for Tequila lovers that is agave forward, with a warm, round mouthfeel
Produced in Oaxaca, Mezcal
Slight peaty notes followed with full agave sweetness and fruit notes from the Espadin
80 Proof / 40% ABV
Bottle Size: 750mL
Tasting Notes
Aroma: cooked agave, roasted pears, clove, orange peel
Palate: maple, sweet agave, vanilla, caramel, dark chocolate, with a full, nearly creamy, round mouthfeel
Finish: soft and smooth with hints of oak and mesquite
About the Brand
Around 2004, Ilegal's founder John Rexer began bringing mezcal down from Oaxaca to Antigua, Guatemala to supply his bar, Café No Sé. Sourcing unbranded mezcal from a variety of villages in Oaxaca including: Tlacolula, San Lorenzo, Sola De Vega, Santa Catarina Minas, Hierve el Agua, Santiago Matatlan and a few others, Ilegal mezcal was born.
Ilegal mezcal, named for its illicit beginnings, is made in Oaxaca and certified Artisanal by the CRM. They are one of the few mezcals that ages their expressions, and takes pride in their reposado and añejo profiles. You'll find hints of smoke right behind a mouthful of sweet agave.