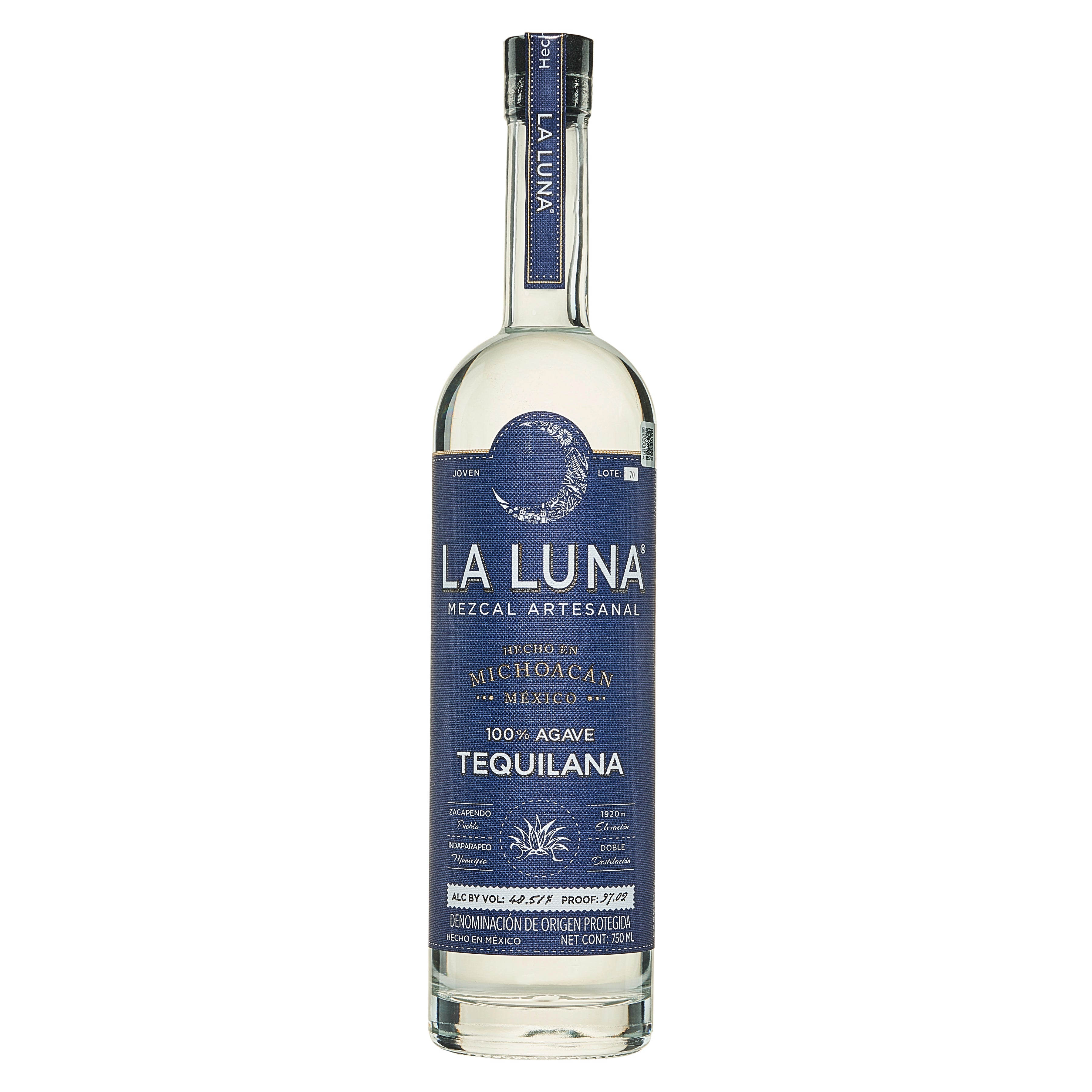 La Luna Tequilana Mezcal
Location:
Etácuaro, Michoacán
Master Distiller:
Isidro Perez Escot
Why we love La Luna Tequilana Mezcal
Produced from 100% Tequilana agave, half regular sized blue weber agave, half criollo blue weber agave, all cultivated in Indaparapeo
A fun and interesting way to experience blue weber agave with a different production style than Tequila
Artisinal production using wild fermentation and traditional copper and pine stills
Mezcaleros at la Luna are aided by apprentices training to lead the next generation in mezcal
97.02 proof / 48.51 ABV
Bottle Size: 750mL
Tasting Notes
Aroma: cherry, sandalwood, citrus, strawberry lemonade
Palate: roasted agave, lightly smoked pepper, cacao, toasted marshmallow
Finish: lingering with a tingling sensation
About the Brand
Produced in the verdant and mountainous regions of Michoacan, La Luna Mezcal highlights the craftsmanship of generations of family practices producing artisanal and ancestral mezcal. Michoacan is one of the most abundant states in Mexico, from the sandy coast to the peaks of the sierras, and is filled with tradition, culture, and history.
Agaves, both wild, and semi-cultivated, grow at elevations over 2000 meters and are harvested under the full moon after reaching maturity. Piñas are roasted with estate sourced white oak in stone lined earthen pits and fermented in open-air wooden vats. La Luna uses traditional copper cazo and pinewood stills for Manso Sahuayo but also has vinatas using clay pot stills.
Proprietor Salvador Chavez, born in Michoacan, and raised as a teenager in Sonoma, California, returned to his family's heritage and began importing and producing mezcal in 2017. His family produces mezcal and local cheeses, and helps oversee operations. La Luna strives for strong human impact in Michoacan by contracting with family growers of agave and contracting with mezcaleros for the portfolio.