Marques de Casa Noble Anejo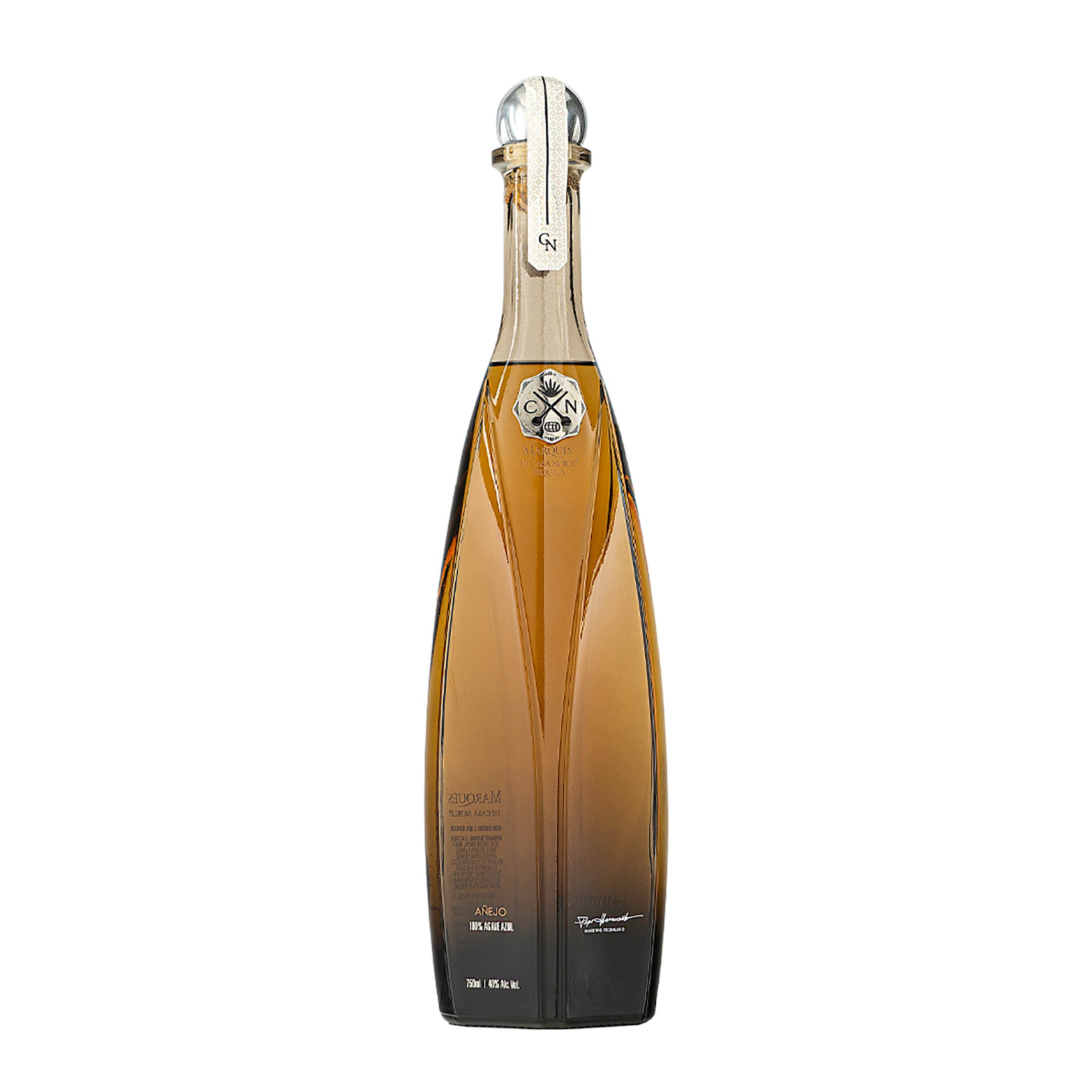 Marques de Casa Noble Anejo
Location:
Tequila, Jalisco
Master Distiller:
José "Pepe" Hermosillo
Why we love Marques de Casa Noble Anejo
Blend of nine

añejos and twelve extra añejos aged between one and five years, in barrels hand selected by Master Tequilero Jose "Pepe" Hermosillo in casks from the Allier region of France

Limited release with collectors box

80 proof / 40% ABV

NOM 1137 / La Cofradia / Tequila, Jalisco

Bottle Size: 750mL
Tasting Notes
Aroma: caramelized agave, cinnamon, honey, touches of wet earth
Palate: warm oranges, baking spices, dried cherries, dark chocolate, hints of grassiness and earth with a backbone of cooked agave
Finish: lasting and smooth leading with black pepper and evolving to brown sugar
About the Brand
Founded in the 90's by Jose "Pepe" Hermosillo, Casa Noble was arguably one of the first premium Tequila brands to impact the global Tequila market. They took a different approach by using only estate owned and certified organic agaves, distilling the Tequilas 3 times(instead of the required 2x distillation), and using only brand new French oak barrels for aging, hand picked by Pepe at the best tonnelleries in France. The profile is smooth with hints of spicy oak and chocolate, and the cooked agave is always the star.