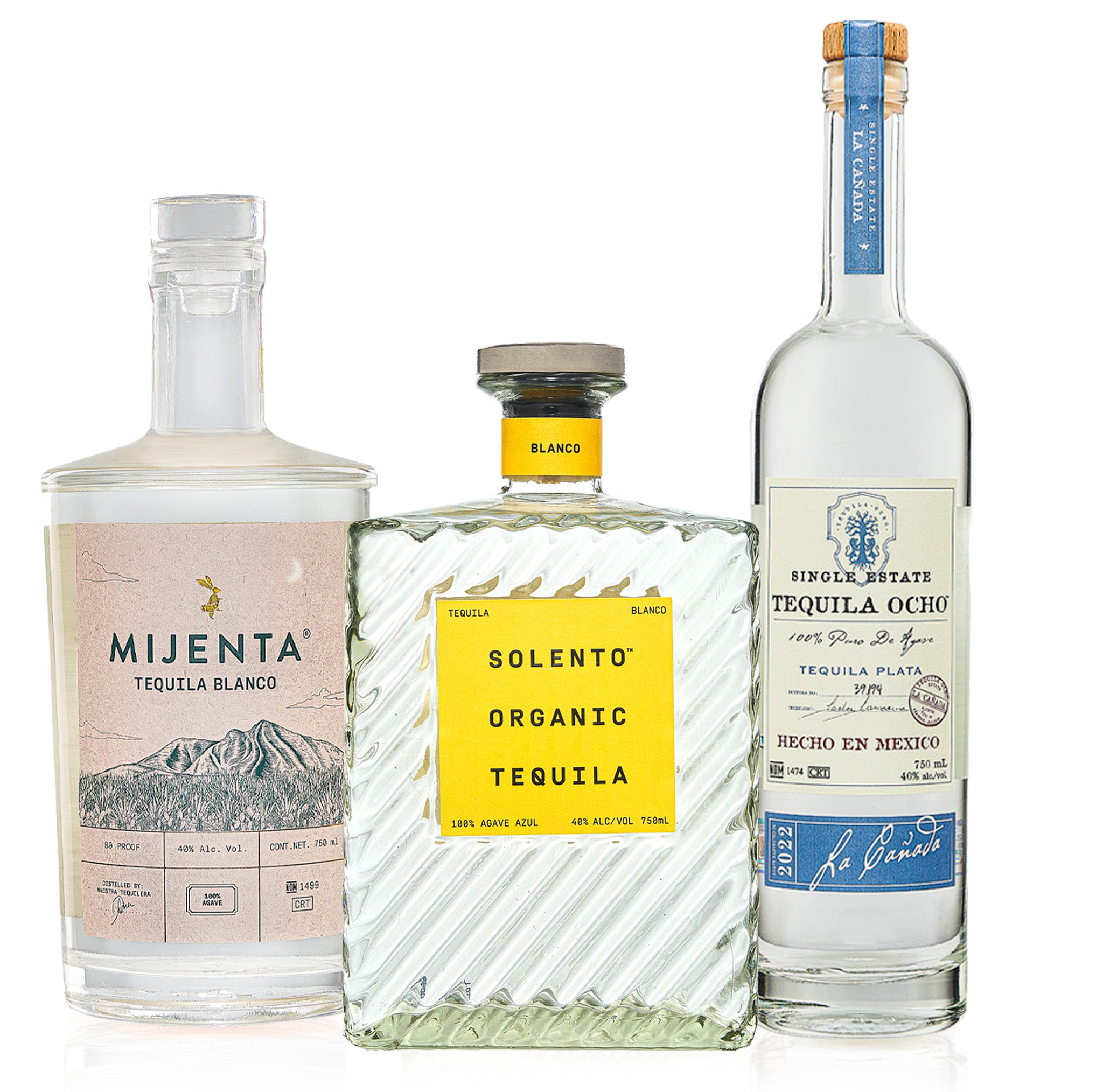 Ranch Water Flight
Why we love Ranch Water Flight
2023 is the year of keeping it simple and delicious, especially when making Tequila cocktails. Enter the Ranch Water - 2oz of premium Blanco Tequila over ice, squeeze of lime(or lemon), and fill the rest of the glass with Topo Chico. These selections from our portfolio keep it light and fresh, while showcasing different flavors from excellent producers. 
Tequila Included in Flight (all 750mL bottles):
1 Mijenta Blanco
1 Ocho Plata 
1 Solento Blanco
 80 Proof / 40% ABV.
Tasting Notes
Mijenta Blanco
Aroma: white flowers, peaches, vanilla, caramel, pepper
Palate: summer melon, honey, cinnamon, cooked agave, white pepper, butter
Finish: generous round finish marked with the dry heat of baking spices

Yeyo Blanco
Aroma: citrus, green agave, slight salinity
Palate: peppery approach followed by citrus flowers and cooked agave, clean mouthfeel
Finish: medium bodied and herbaceous

Solento Blanco
Aroma: At first approach we find vanilla, followed by aromas of warm straw, and notes of sweet key lime at the end.
Palate: The clean, organic process shows in this blanco, leading with green agave, sweet citrus blossoms, pepper, and herbal bouquets.
Finish: Finish is bright and a mouth-coating, lip-smacking oiliness that lingers.