Siempre Vivo High Proof Blanco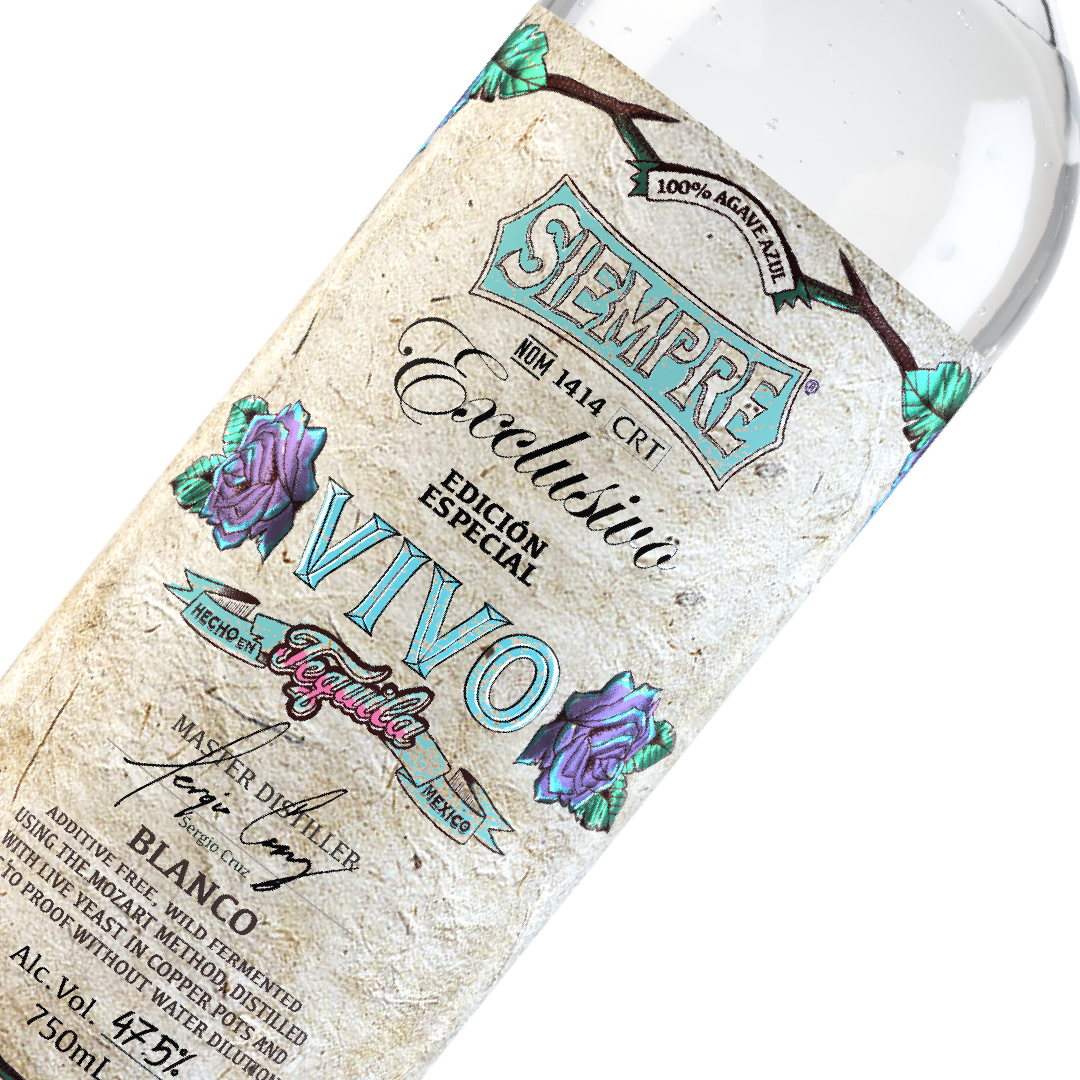 Siempre Vivo High Proof Blanco
Location:
Arandas, Jalisco
Master Distiller:
Augustin Sánchez Rodriguez
Why we love Siempre Vivo High Proof Blanco
Distilled with live yeast, harkening to an ancient Hispanic-Peruvian production method
Wild fermentation, twice distilled in copper alambique stills
Created by Master Distiller Sergio Cruz in partnership with Adam Fodor, founder of the International Tequila Academy
95 proof / 47.5% ABV
Bottle Size: 750mL
Tasting Notes
Aroma: minerality, celery, cooked agave, citrus peel
Palate: bright tropical fruits and citrus, cooked agave, sweet and sour candies, fresh green pepper, brine and butter
Finish: sizzling sensation on the finish, in a good way, like a sip of really cool water
About the Brand
Siempre Tequila is a brand that embodies the passion and heritage of its founders, Monica-Patricia Sanita-Ramirez, Alex Lacroix, and Chris Matte. Inspired by Monica's grandmother's mezcal-making legacy, they embarked on a journey to create something truly special. With a commitment to innovation and a deep understanding of the unique characteristics of each distillery they work with, including water sources and equipment, Lacroix has become renowned for crafting innovative and exceptional products. Starting with just $9,000 and a few credit cards, they have built Siempre Tequila into the fastest-growing non-celebrity tequila brand, captivating aficionados and casual drinkers alike.