Villa One Family Collection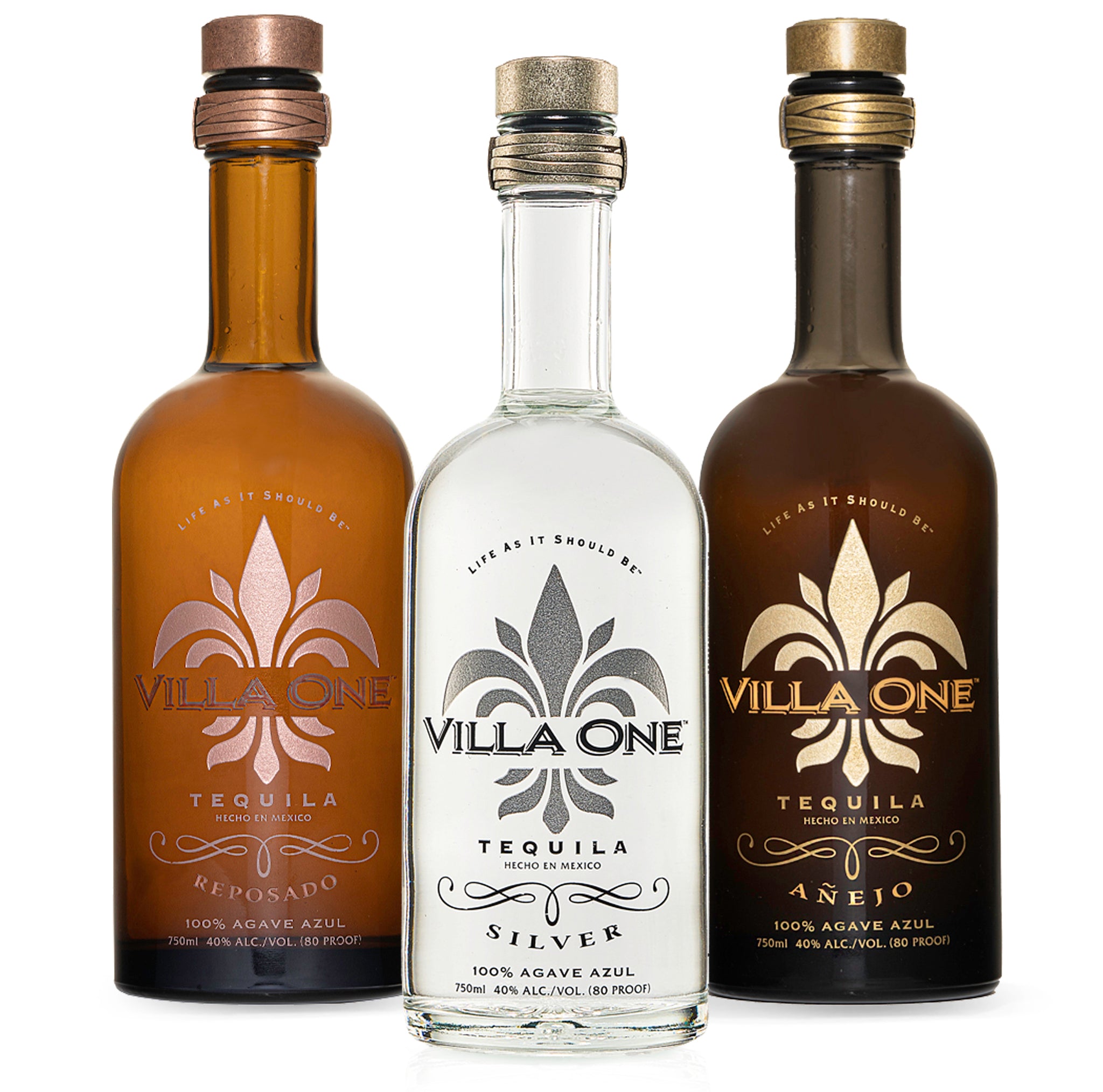 Villa One Family Collection
Location:
Tequila, Jalisco
Master Distiller:
Arturo Fuentes
Why we love Villa One Family Collection
Buy all 3 and Save!

1x Villa One Silver
1x Villa One Reposado
1x Villa One Anejo
Tasting Notes
Villa One Silver
Aroma: faint agave aromas with hints of caramel and herbs
Palate: mild hints of caramel, vanilla, agave, and pepper, very easy drinking
Finish: swift finish with bright notes of sweetness and citrus

Villa One Reposado
Aroma: caramel, cooked agave, butterscotch
Palate: vanilla, chocolate candies, caramelized oak, light coffee and spice
Finish: sweet and mellow, lasting on the palate

Villa One Añejo
Aroma: caramel, cooked agave, toasted oak, vanilla
Palate: vanilla, caramel, caramelized banana, dark chocolate, slight smoke
Finish: rich and lasting on the palate
About the Brand
Founded by Nick Jonas and John Varvatos, Villa One enters the world of ultra-premium celebrity Tequila with the passion of the music and fashion worlds behind it. Jonas and Varvatos came together through their love of Tequila and for experiencing "life as it should be" - with friends, like Master Distiller for Villa One, Arturo Fuentes. Fuentes has three decades of experience creating barrel-aged Tequilas, Fine Cognacs, and French Champagne and works his magic at Fabrica de Tequilas Finos in Tequila, Jalisco, Mexico to bring Villa One to life.