Tequila Atanasio
Tequila Atanasio comes to the Sip Tequila portfolio from the small town of San Pedro de los Landeros, just 10 minutes northwest of the town of Tequila. The name Atanasio comes from Spanish and Greek roots, and means "immortal," tying closely to the brand as they pay homage to Tio Atanasio, an agave farmer who lived to be 103 years old. You'll see this number on the neck of the bottle in honor of him and his philosophy that "with a little bit of Tequila every day, one can live forever." Now, with Maestro Tequilero Réne Carranza at the helm, Atanasio produces some of our favorite expressions of Tequila coming from the Valley.
Filters
Save $18.00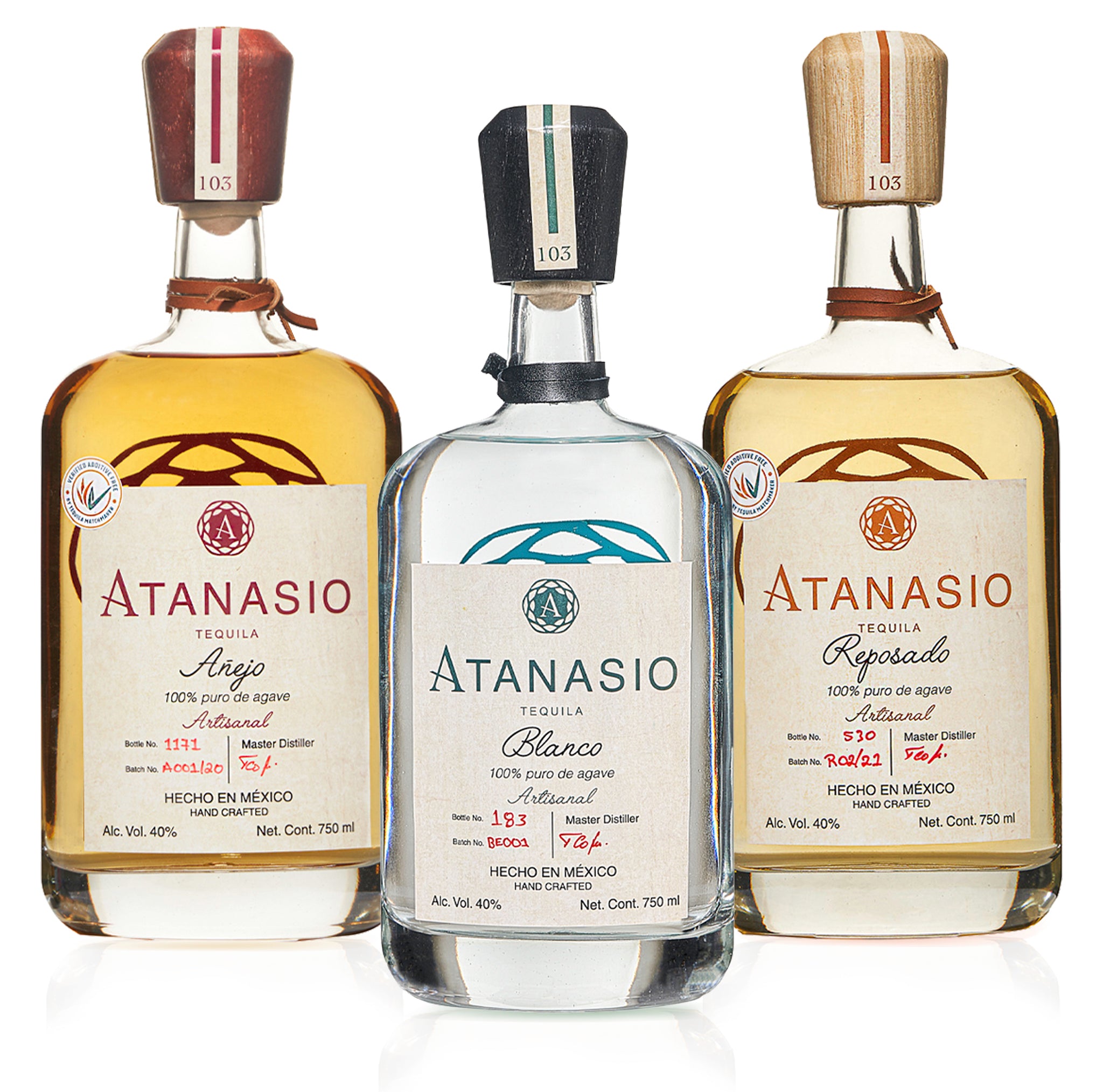 Sale price

$279.00
Regular price

$297.00
─ Behind the Brand ─
About Tequila Atanasio
Agaves for Atanasio are sourced from the nearby fields in the Valley of Tequila and cooked in a small-scale stainless steel autoclave with care. Always exploring and learning, if you stop by the distillery mid-week, you'll find resident Tequilero René Carranza with his hands deep in experimentation whether it be yeasts, cooking techniques, or distillation.

Flavors in Atanasio vary from lot to lot, so be sure to check your bottle for which one you're getting ready to enjoy. Always agave forward, even in the aged expressions, we also find notes of citrus, vanilla, and herbs present throughout the line.
NOM: 1599 / Familia Landeros
Location: El Medineño, Jalisco
Agave: Valley of Tequila
Cooking: Autoclave
Milling: Roller Mill
Fermentation: Stainless Steel
Distillation: Double Distillation, Stainless Steel Stills