123 Organic Tequila Family Collection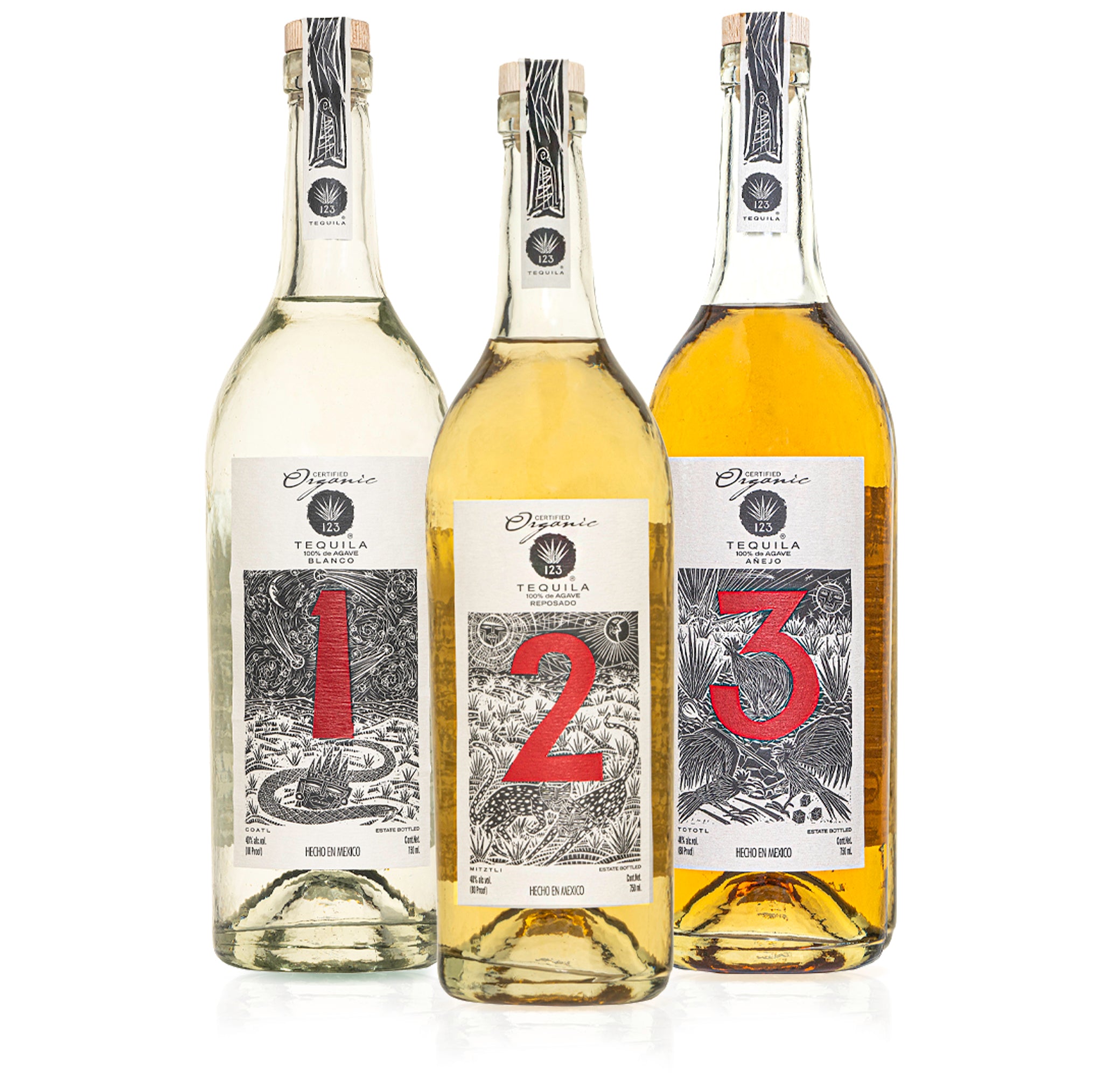 123 Organic Tequila Family Collection
Location:
Amatitán, Jalisco
Master Distiller:
David Ravandi
Why we love 123 Organic Tequila Family Collection
Buy all 3 and Save!

1x Blanco
1x Reposado
1x Anejo
Tasting Notes
123 Organic Tequila Blanco
Aroma: Cooked agave, cracked pepper, ripe fruits
Palate: Both green and cooked agave, lemon, black pepper, spice
Finish: Lasting oiliness with dry spikes of spice

123 Organic Tequila Reposado
Aroma: Cooked agave, vanilla, oak, butterscotch, pepper
Palate: Buttery cooked agave, dry oak tannins, spicy pepper, baking spices, ripe fruits
Finish: Lasting, slightly dry

123 Organic Tequila Añejo
Aroma: Cooked agave, toasted oak, warm tobacco
Palate: Vanilla, caramel, baking chocolate, toasted oak, cracked pepper
Finish: Lasting and warm
About the Brand
Launched in 2010 by Master Distiller and Tequilero, David Ravandi, 123 Organic Tequila paved the way for certified organic and biodynamic products as one of the very few Tequilas to fit this profile in the on the market. Bottles for all of the expressions are individually hand blown from 100% recycled glass and the labels are made from recycled paper and printed with soy ink. Made at Tequila las Americas, a very well known certified organic distillery in Amatitan, the certification processes are carefully adhered to to achieve the cleanest Tequilas possible.