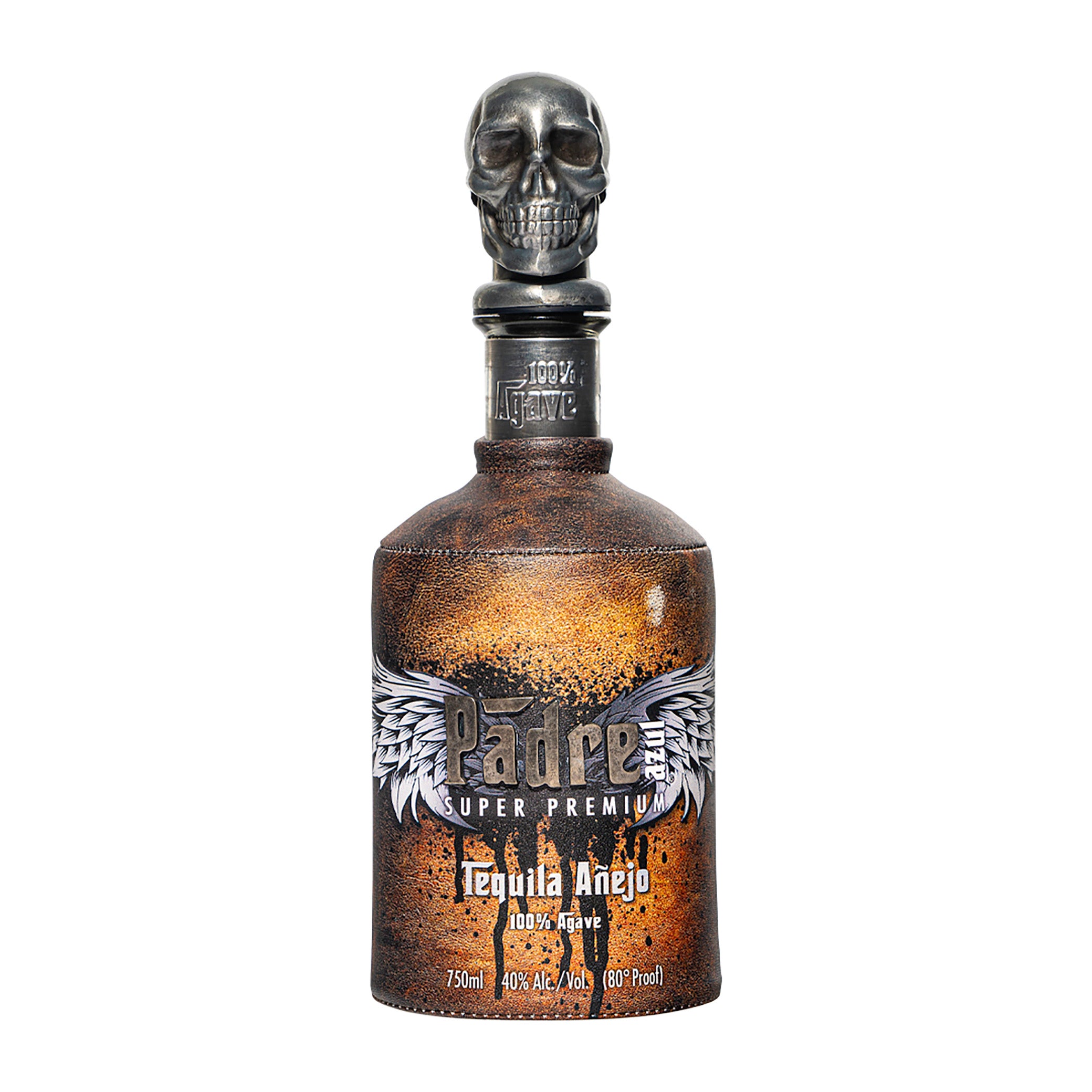 Padre Azul Anejo
Update or cancel anytime
Location:
Amatitán, Jalisco
Master Distiller:
Erika Sangeado
Why we love Padre Azul Anejo
Aged at least 18 months in previously used American oak bourbon barrels

Produced in Amatitán by Master Distiller Erika Sangeado

A smooth, sweet and oaky sipper, ideal for an after dinner drink, or enjoying with friends

Hand-blown glass bottles with hand-woven leather and hand-sculpted skull bottle tops representing the Day of the Dead 

NOM 1466/ Destileria Tequila Tres Mujeres  

80 proof / 40% ABV

 
Tasting Notes
Aroma: vanilla, cooked agave, bourbon, oak
Palate: caramel, oak, cooked agave, vanilla, almond, cocoa
Finish: rich and sweet with notes of bourbon and dry oak to finish
About the Brand
Tequila is a spirit of passion and romance, and with Padre Azul Tequila, we add yet another Tequila love story to our portfolio. Padre Azul was born from the love of the son of a high-quality Vogelbeerschnaps producer (a traditional Austrian spirit made out of rowan berries) and a Tapatia from Jalisco, Mexico who met while studying in Germany. Produced in the town Amatitán in the Valley of Tequila by Master Distiller Erika Sangreado, Padre Azul uses local Valley agaves, traditional ovens, and used bourbon barrels to create a line of smooth sipping Tequilas.