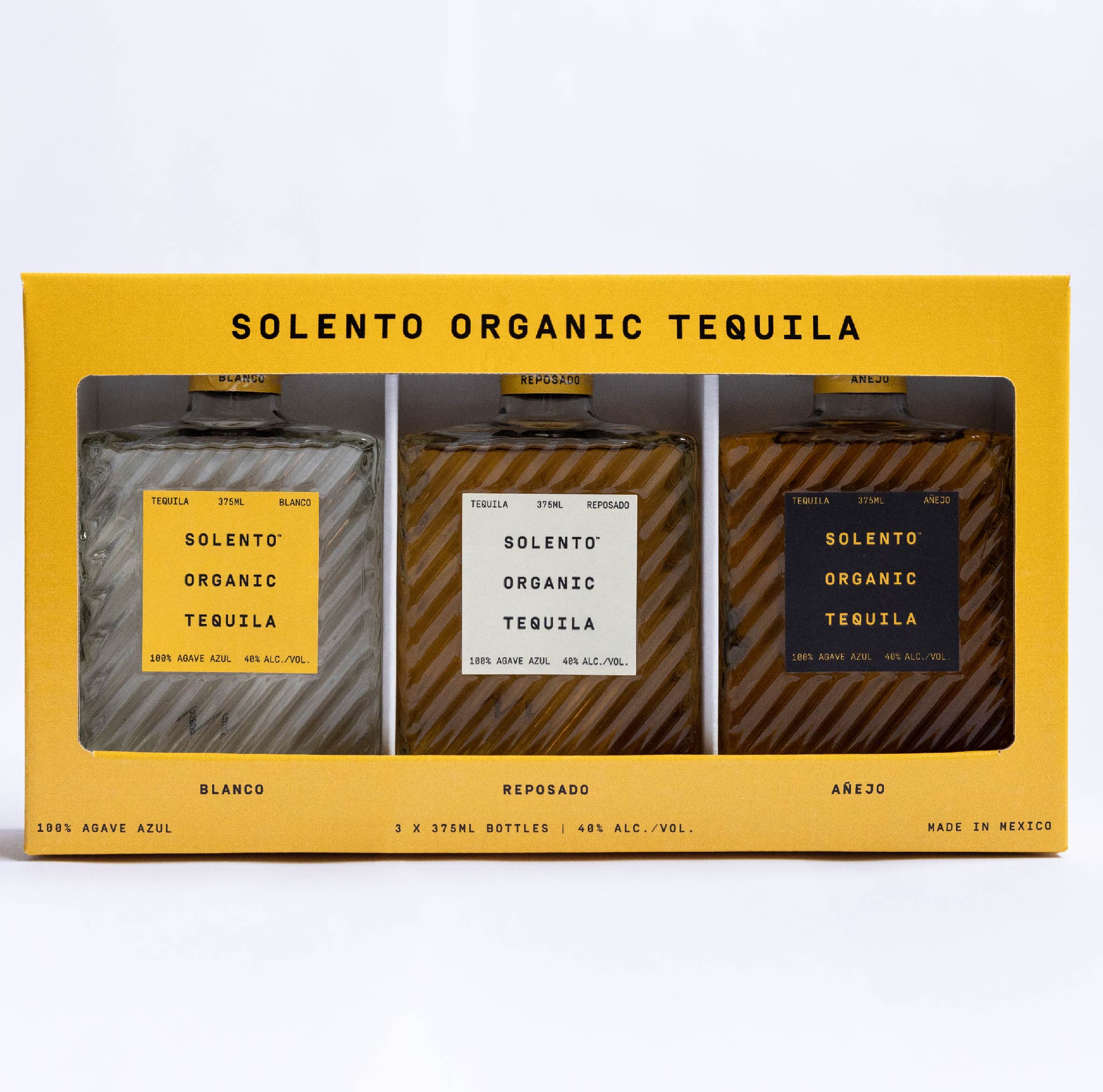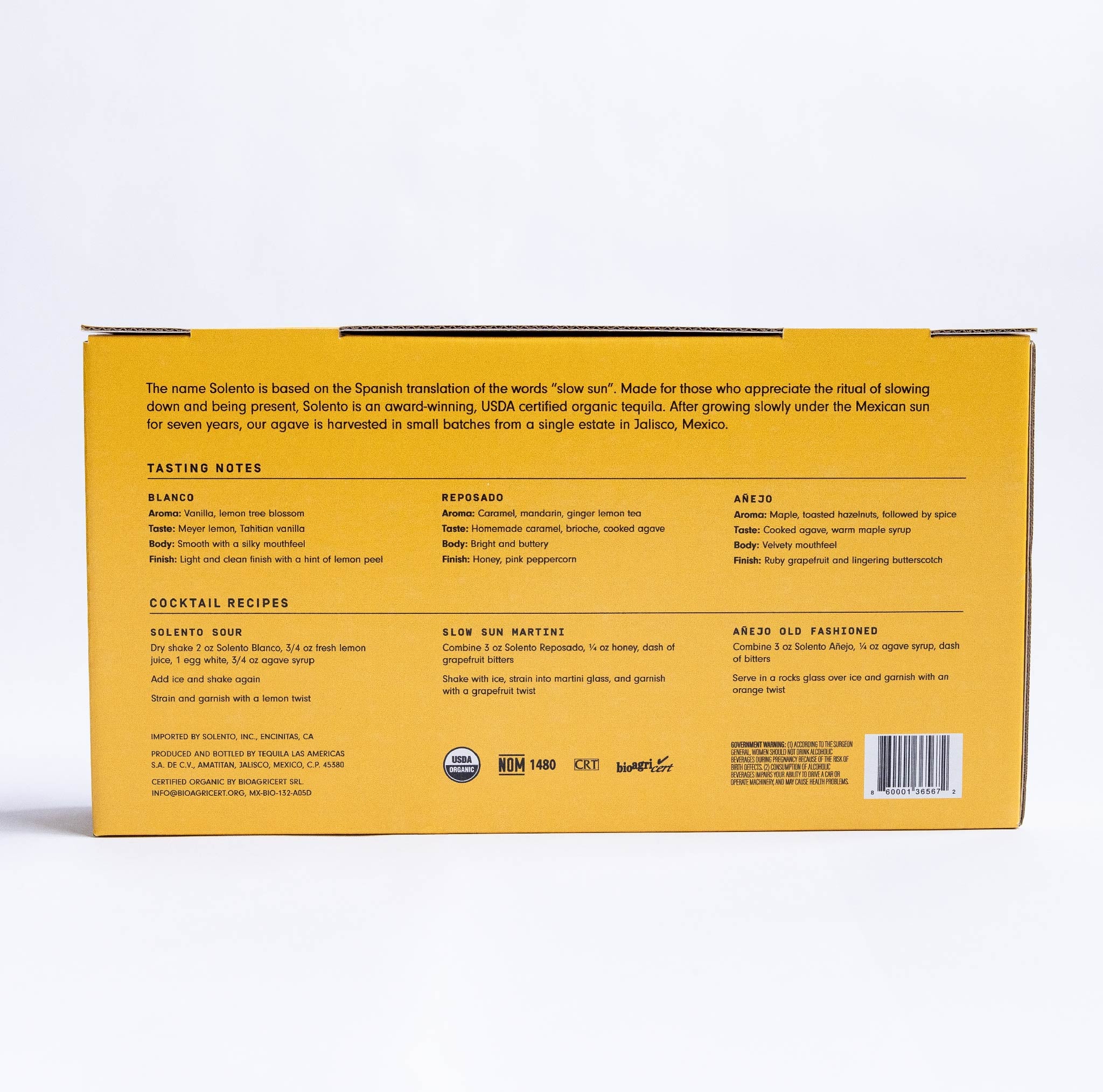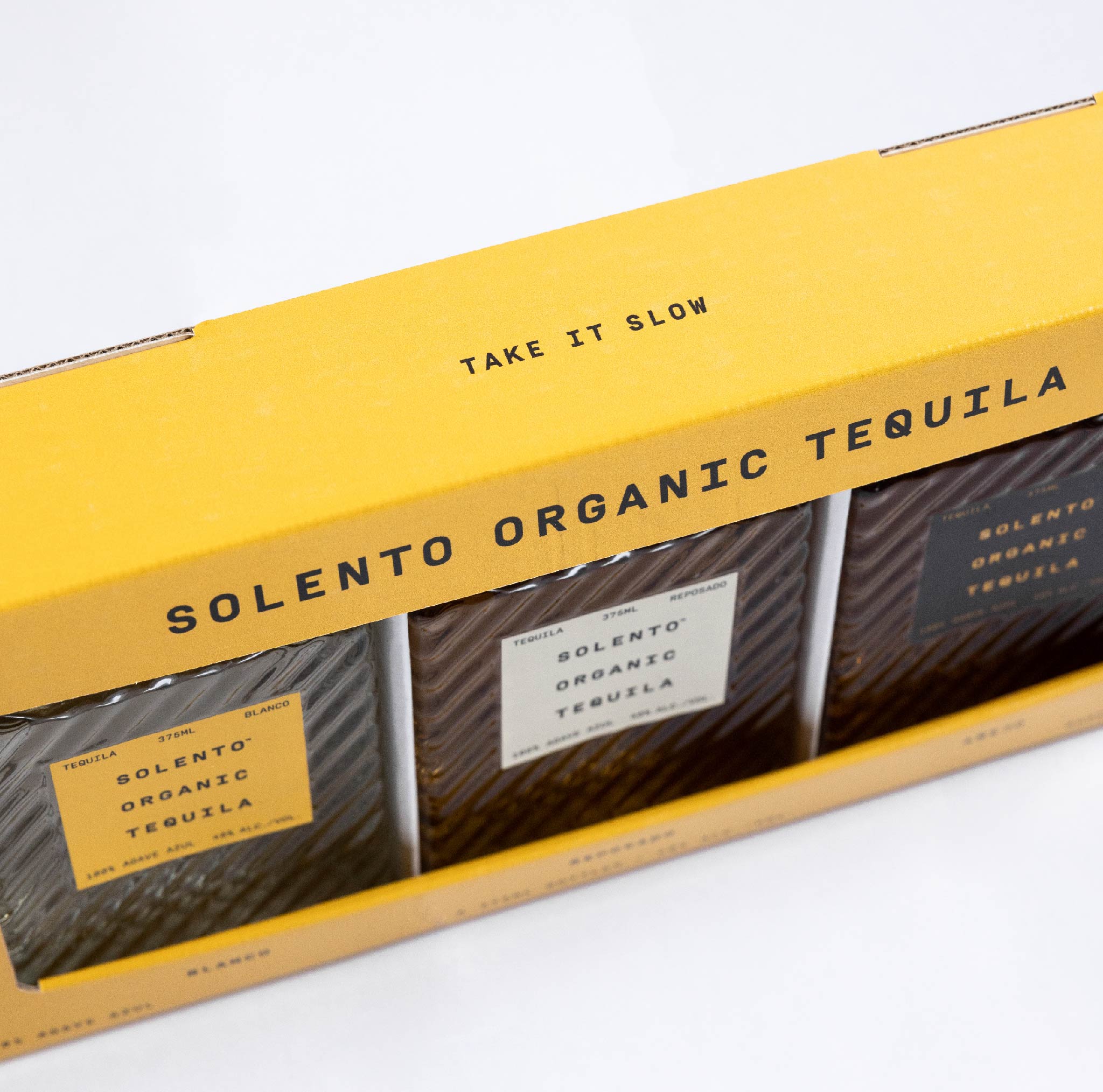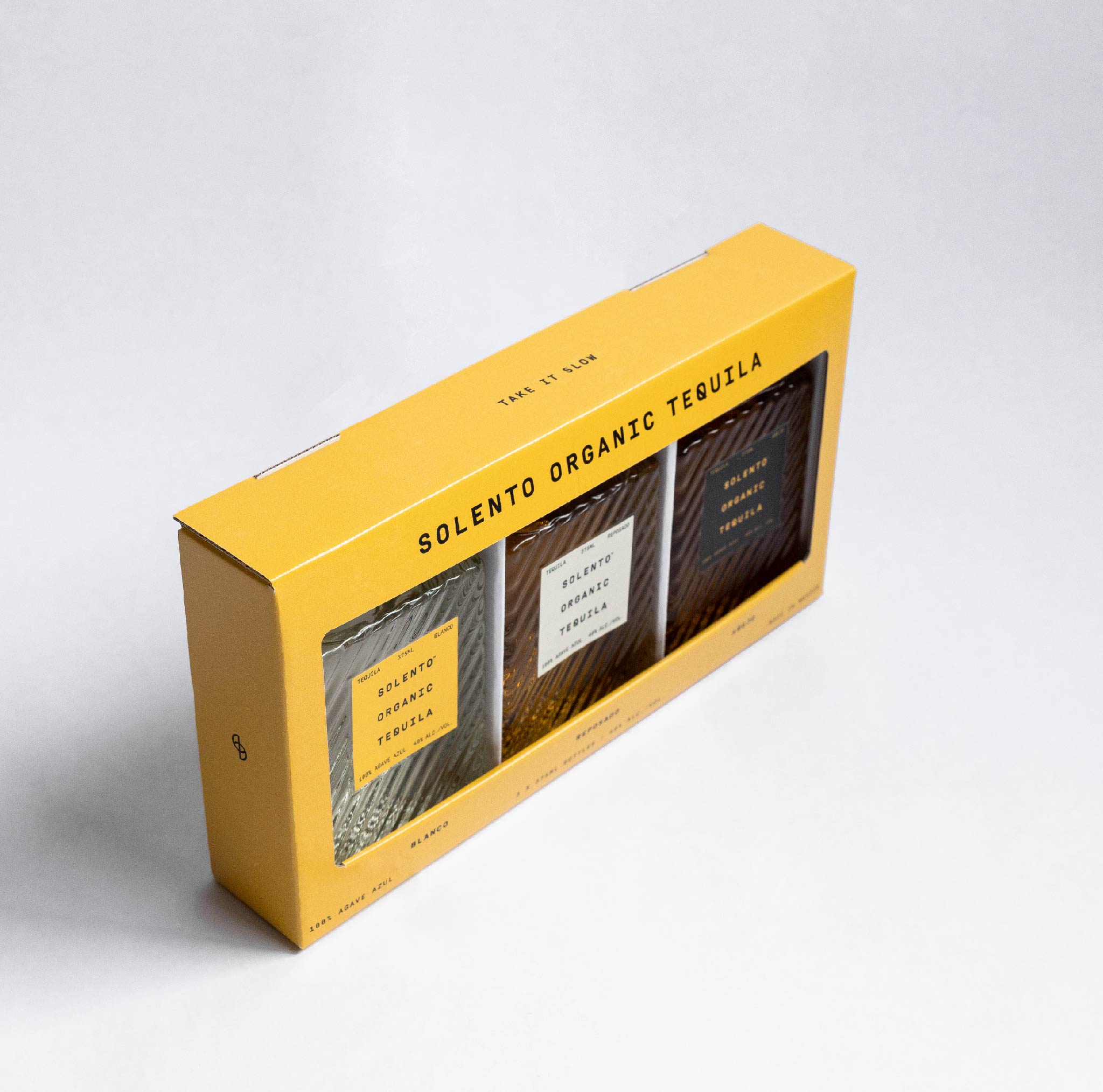 Solento 375ml Gift Set
Why we love Solento 375ml Gift Set
1 each of the Blanco, Reposado, and Añejo all in their custom bottles and special edition box set that includes tasting notes and cocktail recipes. 
This is a limited edition, limited release, get yours today!
Solento Organic Blanco
Tasting Notes
Aroma: At first approach we find vanilla, followed by aromas of warm straw, and notes of sweet key lime at the end.
Taste: The clean, organic process shows in this blanco, leading with green agave, sweet citrus blossoms, pepper, and herbal bouquets.
Finish: Finish is bright and a mouth-coating, lip-smacking oiliness that lingers.
Solento Organic Reposado
Tasting Notes
Aroma: Initial fragrances of toffee, lemon, and sweet spiciness like candied ginger
Taste: Familiar flavors of cooked agave and warm vanilla, lead this reposado, followed by savory notes of bell pepper, earth, and freshly baked bread.
Finish: complex finish, dry yet honeyed
Solento Organic Añejo
Tasting Notes
Aroma:
On the nose we find sweet cooked agave, toasted almonds, followed by spice.
Taste:
18 months of resting bring us right to flavors of cooked agave, chestnuts, and caramel, finished with flavors of orange, light smoke, and maple wood.
Finish:
This añejo finished soft up front with a spicy tannic kick at the very end
About the Brand
Solento Reposado is made with sustainable and organic practices that bring us a classic tequila flavor in modern packaging. Filmmaker Taylor Steele has partnered with the leaders of organic Tequila making, the Montes family at NOM 1480, as well as all-star investors from the surf world to pull together this very special Tequila brand.