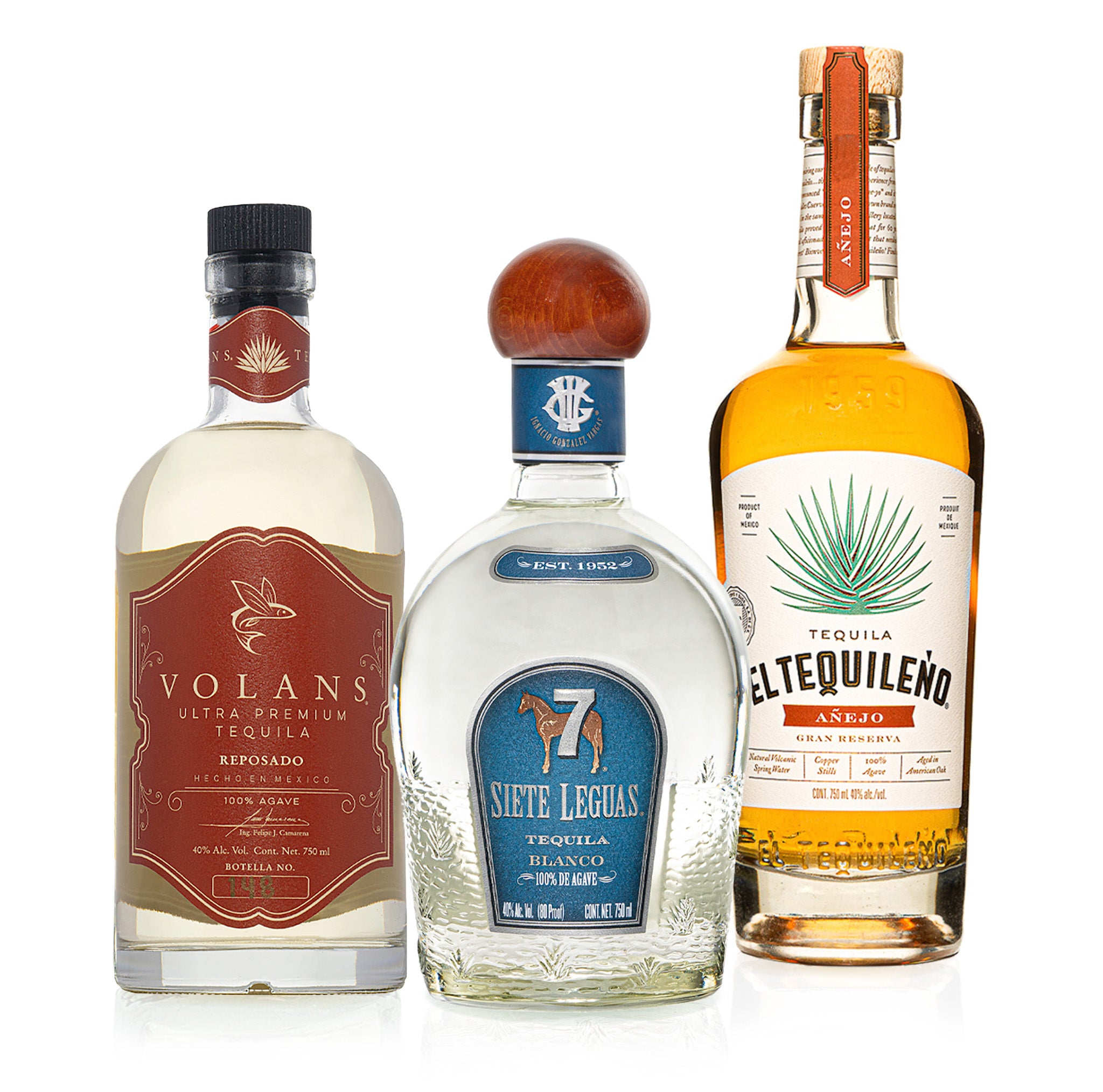 Staff Favorites Flight
Why we love Staff Favorites Flight
Why we love this Tequila Flight
The best Tequila is the one you like the most, and just like the seasons, our tastes for our favorites change over time.  Quarterly, we'll be updating this flight with what is in our glass most often and a little explanation of why from our internal team.  Join us!
Why is this a fave? Siete Leguas Blanco has always been my go-to blanco and even when I try to get away, this expression will never release me.  Perfectly refreshing and bright to be sipped neat or in a cocktail, this is Tequila perfection in my eyes. 
Why is this a fave? Volans uses a gentle hand with their aging techniques, allowing most of the agave to stay present and just toning the heat slightly with time, and replacing it with nice notes of oak.  In the final Summer months, when it's hot, lightly rested reposados are my thing, and this year, it's Volans Reposado in my glass.
El Tequileño Añejo Gran Reserva
Why is this a fave? Sometimes the people behind the tequila are just as good of a reason to enjoy the expression as the liquid itself.  The folks at El Tequileño are fantastic, always looking to support the industry and make friends while they're making fabulous Tequilas.  So this one goes out to Tony, Gina, and Orlando - thank you for your hospitality and leadership!
Tequilas included in Flight (all 700mL): 
1 Siete Leguas Blanco 
1 Volans Reposado 
1 El Tequileño Añejo Gran Reserva
All 80 proof / 40% ABV
Tasting Notes
Siete Leguas Blanco
Aroma: cooked agave, minerality, basil, mint, lime
Palate: cracked pepper, cooked agave, jalapeno, lime, slight vanilla tones, citrus zest
Finish: fresh and zesty, flavors change and develop over time

Volans Reposado
Aroma: light notes of caramel, agave, fresh pear, and spices
Palate: cooked agave honey backed with minerality, stone fruit, black pepper, light coffee and oak notes
Finish: smooth and round, slightly dry but honeyed

El Tequileño Añejo Gran Reserva
Aroma: orange peels, honey, vanilla, faint leather
Palate: dried apples and cherries, cooked agave, vanilla, pink peppercorns, butterscotch
Finish: dry and black pepper spicy finish