El Tequileno Family Collection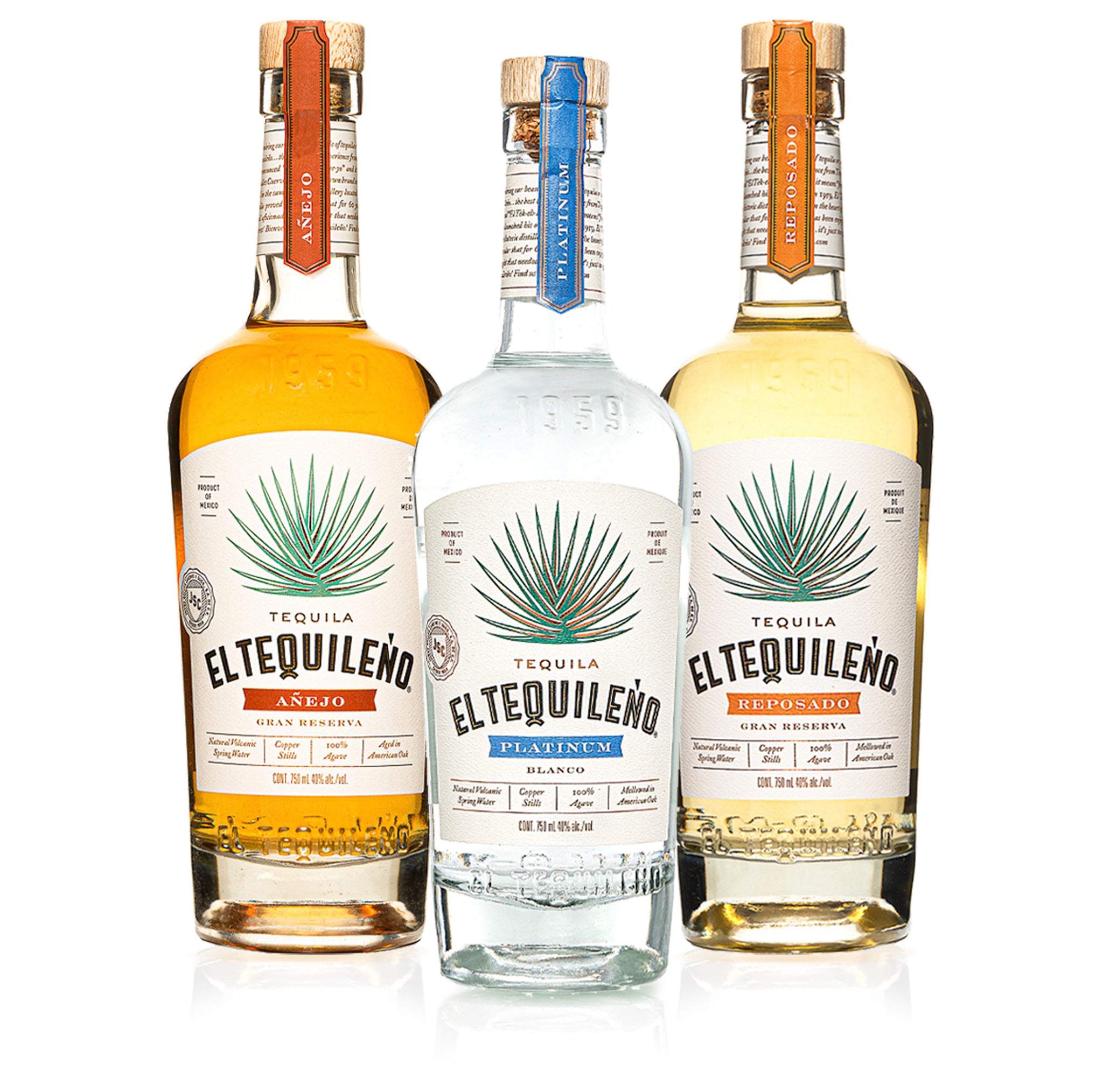 El Tequileno Family Collection
Location:
Tequila, Jalisco
Master Distiller:
Tony Salles
Why we love El Tequileno Family Collection
For a limited time, buy all 3 and save!

1x Platino Blanco
1x Reposado Gran Reserva
1x Anejo Gran Reserva
Tasting Notes
Platino Blanco
Aroma: green agave, orange zest, fresh pastries, slight heat
Palate: spearmint, banana, cinnamon, citrus peel
Finish: herbal, lasting, develops sweetness over time

Reposado Gran Reserva
Aroma: honey, bruleed sugar, oak, warm grass, red apple
Palate: creamy, caramelized agave, raw cocoa, vanilla, slight florality, light oak
Finish: soft, silky remnants of agave and drying heat

Añejo Gran Reserva
Aroma: orange peels, honey, vanilla, faint leather
Palate: dried apples and cherries, cooked agave, vanilla, pink peppercorns, butterscotch
Finish: dry and black pepper spicy finish
About the Brand
Named in honor of the people of Tequila, El Tequileño was founded in 1959 by Don Jorge Salles Cuervo with a vision to create only the finest tequila. Sixty years later, El Tequileño is made in the same place using the same recipe by the grandson of Don Jorge.