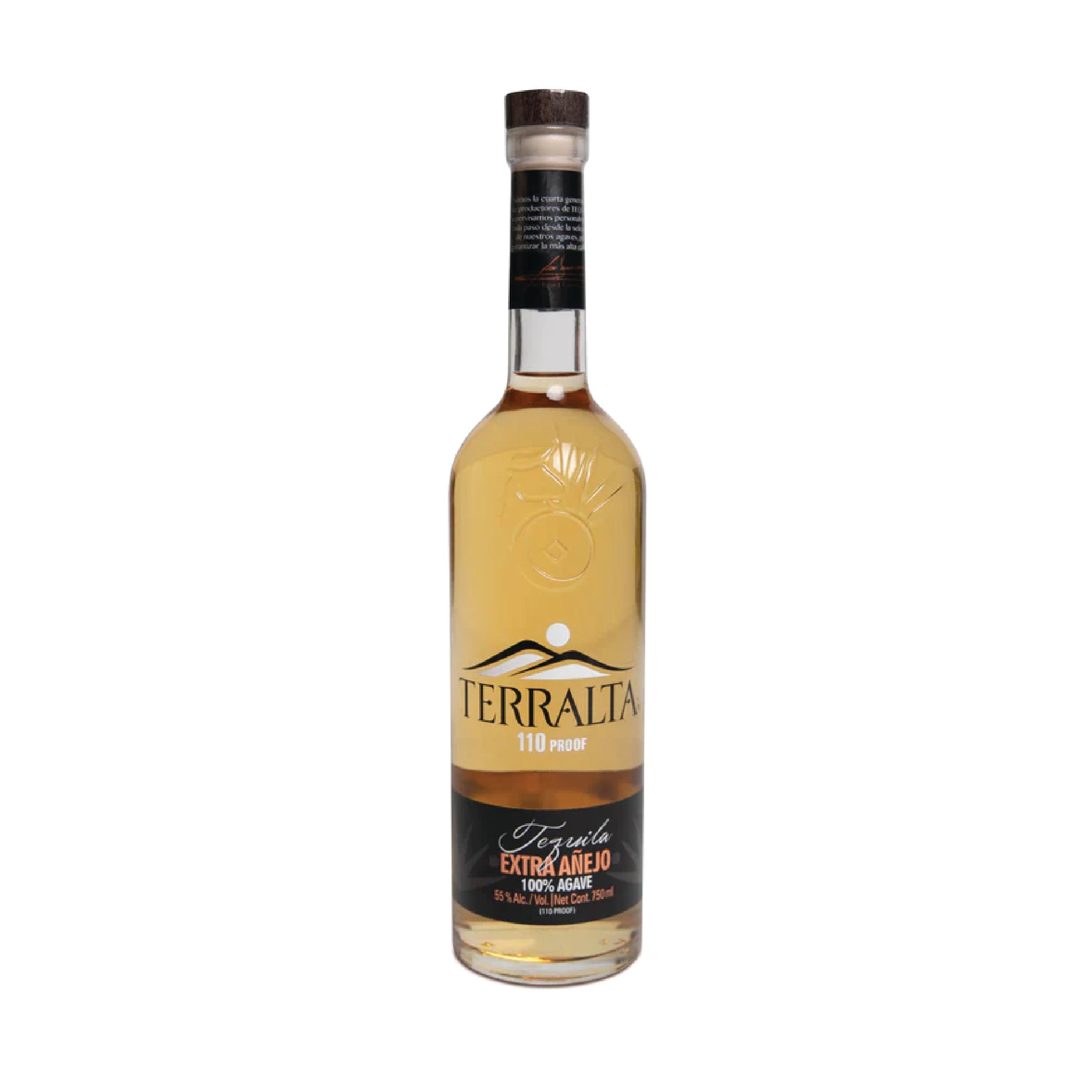 Terralta Extra Anejo 110
Location:
Jesús María, Jalisco
Master Distiller:
Felipe Camarena
Why we love Terralta Extra Anejo 110
Aged almost 4 years in previously used American bourbon barrels
Made exclusively from deep well water, at 150 meters, creating a deeply rich earthy and mineral profile
100% agave, Verified Additive Free by Tequila Matchmaker
Produced by fourth-generation Master Distiller Felipe Camarena
110 proof / 55% ABV
Agave lingers in taste and finish, making it very easy to sip on its own
NOM 1579 / El Pandillo / Jesus Maria, Jalisco
Bottle Size: 750mL
Tasting Notes
Aroma: sweet cooked agave, ripe apricots, minerality, charcoal
Palate: roasted agave, pears, roasted chipotle peppers, caramel, highlighted by high notes of herbs and citrus in the 55% ABV
Finish: warm without being overpowering, baking spices, and round honey of cooked agave
About the Brand
Terralta Tequila is the fourth brand project from Felipe Camarena and his two sons, Alan and Luis, created at the infamous El Pandillo distillery in Jesus Maria, Los Altos. Central to the flavor profiles created at El Pandillo is the source of water used and in the case of Terralta, it all comes from a deep well, 150 meters down in the earth, where the minerality and soil are king. Where the other profiles are lofty and light, you'll find Terralta firmly secured in the ground from which the agave grow. The soils of Los Altos are rich in iron, giving them a red coloring, and softness compared to the rockier soils of the Valley of Tequila.