123 Organic Tequila
Launched in 2010 by Master Distiller and Tequilero, David Ravandi, 123 Organic Tequila paved the way for certified organic and biodynamic products as one of the very few Tequilas to fit this profile in the market. Although the segment of Tequilas certified as organic has increased since then, the adage "practice makes perfect," rings true in the case of 123 Organic.
Filters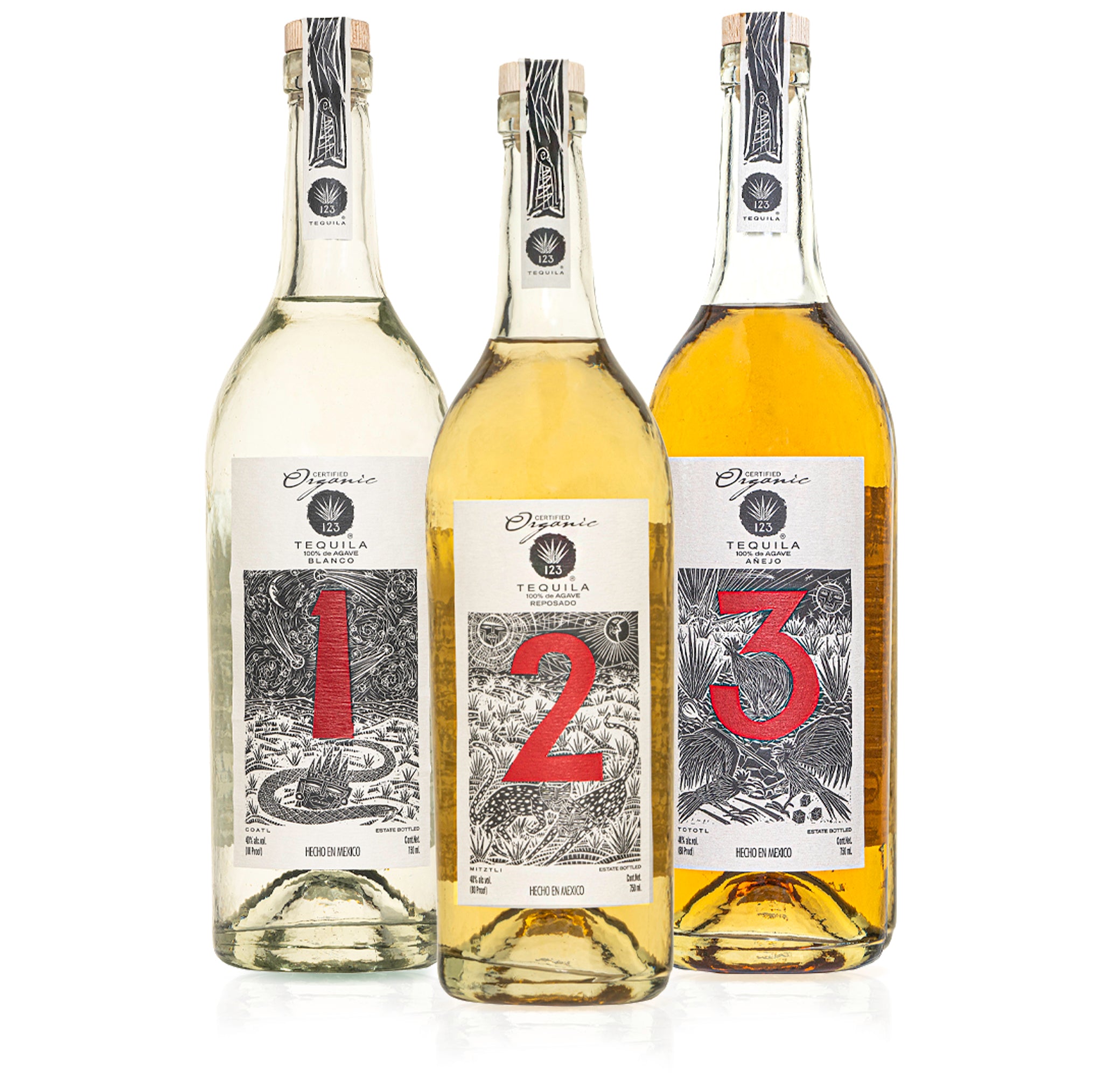 ─ Behind the Brand ─
About 123 Organic Tequila
Starting with the plants themselves, 123 Organic practices both biodynamic and organic farming for their agaves, taking into account the entire ecosystem, astrological influences, and lunar cycles. Bottles for all of the expressions are individually hand-blown from 100% recycled glass and the labels are made from recycled paper and printed with soy ink. Made at Tequila las Americas, a very well-known certified organic distillery in Amatitan, the certification processes are carefully adhered to achieve the cleanest Tequilas possible.

123 Organic Tequila Blanco is un-aged, clean, with bright flavors of green agave, citrus and pepper and serves as the base for the aged expressions that follow it. 123 Organic Reposado is aged six months in used oak, is light in color, but complex in flavor while the notes of agave are allowed to deepen and caramelize. 123 Organic Añejo ages eighteen months and has a more prominent oak presence with tannins and cedar notes. After resting in the glass, however, the flavors transform to notes of chocolate, caramel, and warm tobacco.

123 Organic Tequila
NOM: 1480 / Tequila Las Americas
Location: Amatitan, Valley of Tequila, Jalisco
Agave: Valley of Tequila
Cooking: Stone Clay Oven
Milling: Roller Mill
Fermentation: Open-air stainless steel tanks
Distillation: Double Distillation, Stainless steel stills with copper coils