123 Organic Tequila Extra Anejo Diablito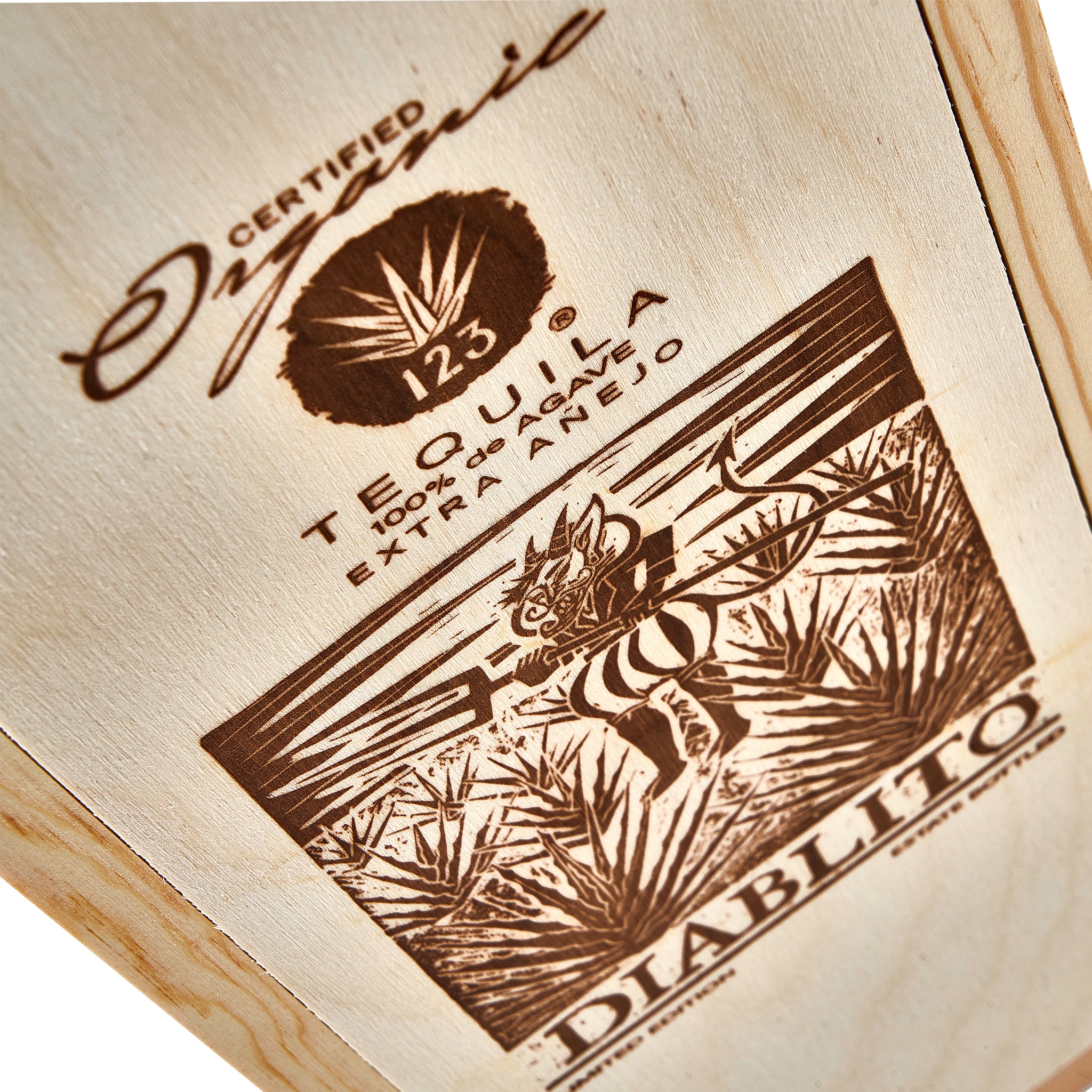 123 Organic Tequila Extra Anejo Diablito
ITEM UNAVAILABLE IN YOUR STATE
Enter your email to be notified when this item is available.
Location:
Amatitán, Jalisco
Master Distiller:
David Ravandi
Why we love 123 Organic Tequila Extra Anejo Diablito
Originally created for David Ravandi for his own personal collection
Limited annual release of only 2,000 bottles
Aged 40 months in new French Limousin oak barrels
The Diablito on the label represents the passion for perfection and devilishly good Tequila you can come to expect in a bottle of 123 Organic Tequila
80 proof / 40% ABV
NOM: 1480 / Tequila Las Americas / Amatitan, Jalisco
Bottle Size: 750mL
Tasting Notes
Aroma: cooked agave, vanilla, black pepper
Palate: caramelized roasted agave, baking spices, vanilla, citrus, complex yet easy drinking
Finish: long lasting finish with touches of tannins and honey

About the Brand
Launched in 2010 by Master Distiller and Tequilero, David Ravandi, 123 Organic Tequila paved the way for certified organic and biodynamic products as one of the very few Tequilas to fit this profile in the on the market. Bottles for all of the expressions are individually hand blown from 100% recycled glass and the labels are made from recycled paper and printed with soy ink. Made at Tequila las Americas, a very well known certified organic distillery in Amatitan, the certification processes are carefully adhered to to achieve the cleanest Tequilas possible.