Siete Leguas d' Antano Extra Anejo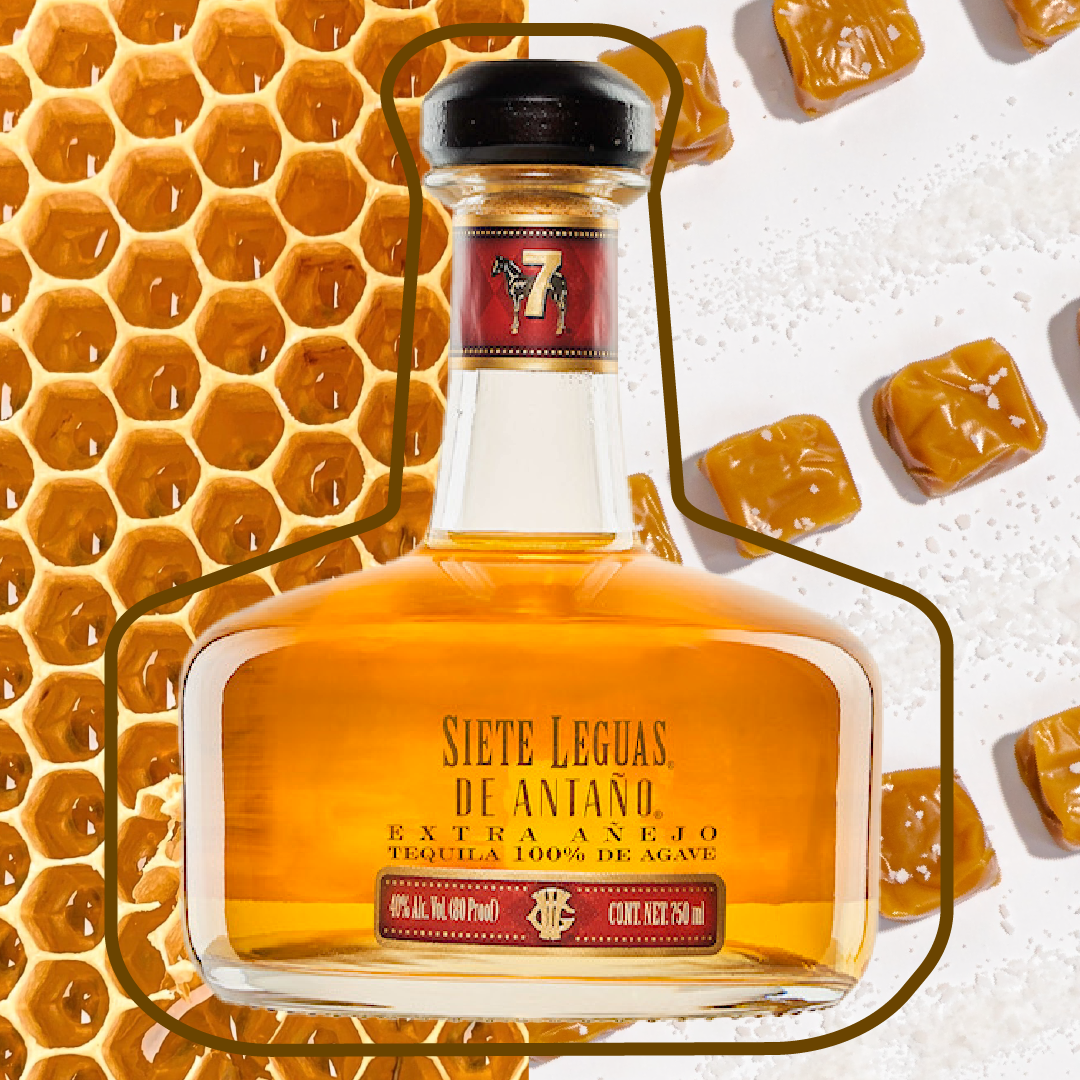 Siete Leguas d' Antano Extra Anejo
Location:
Atotonilco el Alto, Jalisco
Distillery:
Tequila Siete Leguas
Why we love Siete Leguas d' Antano Extra Anejo
Aged 5 years in American oak
This extra añejo leads with a spicy oak profile followed quickly by cooked agave and earthy notes. Great for any brown spirits aficionado particularly scotch drinkers
Industry and staff favorite
Created from a blend of Tequila produced in Fabrica el Centenario and Fabrica La Vencedora
80 proof / 40% ABV
NOM: 1120 / Tequila Siete Leguas / Atotonilco el Alto Jalisco
Bottle Size: 700mL
Tasting Notes
Aroma: cooked agave, bourbon, oak, earth, butterscotch, dried cherries
Palate: spicy, cinnamon oak backed with fully cooked agave, salted caramel, honey, bits of black pepper and fruit
Finish: slightly smoky with a silkiness that lasts
About the Brand
Ask for a Siete Leguas from your favorite bartender and immediately they'll know, agave-novice you are not. Across both Mexico and the United States, Siete Leguas is held in high regard as a trail blazer and fantastic producer in the industry. With their roots beginning 7 generations into history, once being the original producers of Patron as they got their brand lifted off the ground, and now a top selling favorite brand in Mexico, Siete Leguas has certainly traveled the "seven leagues" referred to in their name at a great price point. Consisting of two distilleries sitting side by side in the Los Altos town of Atotonilco, Siete Leguas is one of the most traditionally made Tequilas on the market and a great deal for the price.